LIVE. LOVE. EXPLORE ALASKA.
"Thousands of tired, nerve-shaken, over-civilized people are beginning to find out that going to nature is going home; that wildness is a necessity." John Muir
This summer Katey Inman and Joshua Love pair up with best selling author, Dave Romanelli to disconnect from technology and reconnect to our Self in the big and beautiful state of Alaska. We move from luxury & comfort to rustic & wild then back again on this journey where there are no straight lines! Join us for this Alaskan adventure where you'll raft one of the finest rivers in the state, explore the breath taking Resurrection Bay, and celebrate the longest day of the year atop a mountain peak only accessible by one of Alaska's most majestic trails. Get into the wild!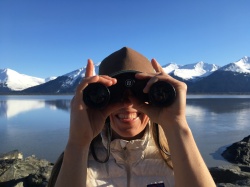 ADVENTURE
From Anchorage we move South down the Turnagain Arm and head straight into the wild down 6-Mile Creek with NOVA river guides. This challenging 3-canyon run is a hands-on adrenaline rush with narrow routes, steep drops, and beautiful pools. The ultimate start to a trip designed to explore Alaska's wild places where you play at the edge of your comfort zone. From there we head to Seward, AK for a cozy 2-night stay exploring Resurrection Bay, followed by a hike on the Lost Lake trail celebrating the longest day of the year. The trip culminates in Girdwood, AK with a luxury stay at the Alyeska Hotel.
On this adventure our days (and nights) will include:
Daily yoga & meditation
Transportation
Lodging at Captain Cook Hotel, Miller's Landing, Alyeska Hotel
Guided river trip down 6-Mile Creek
Guided 13-mi hike on the Lost Lake Trail.
Most meals including breakfast at South Restaurant & Cafe, a farewell dinner at Jack Sprat's, and some meals & goodies prepared by our in-house cook. You will have free time in Seward and Girdwood to explore local fare.
A free day in Seward, AK where you can choose to book additional activities, which includes: full or half-day charter fishing, guided hike, kayak lessons or guided tour, paddleboarding, or a scenic sightseeing trip. We will work with you to find the activity you want. We recommend Liquid Adventure Tours for kayaking or paddleboarding, Miller's Landing for fishing Charters, or Kenai Fjords Tours for a scenic tour.
Bonfires & bonhomie
Dates: June 17 - 22, 2018
Cost:
DOUBLE // $2,795 out-of state (5-nights),
SINGLE // $3,295 out-of state (5-nights),
DOUBLE //$2,395 for in-state residents (4 nights)
Members receive 10% off and an extra $100 off if signing up with a friend!
*Email Rachel (rachel@anchorageyogacycle.com) if signing up with a buddy!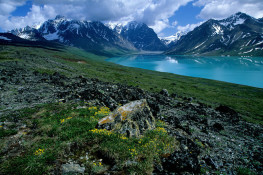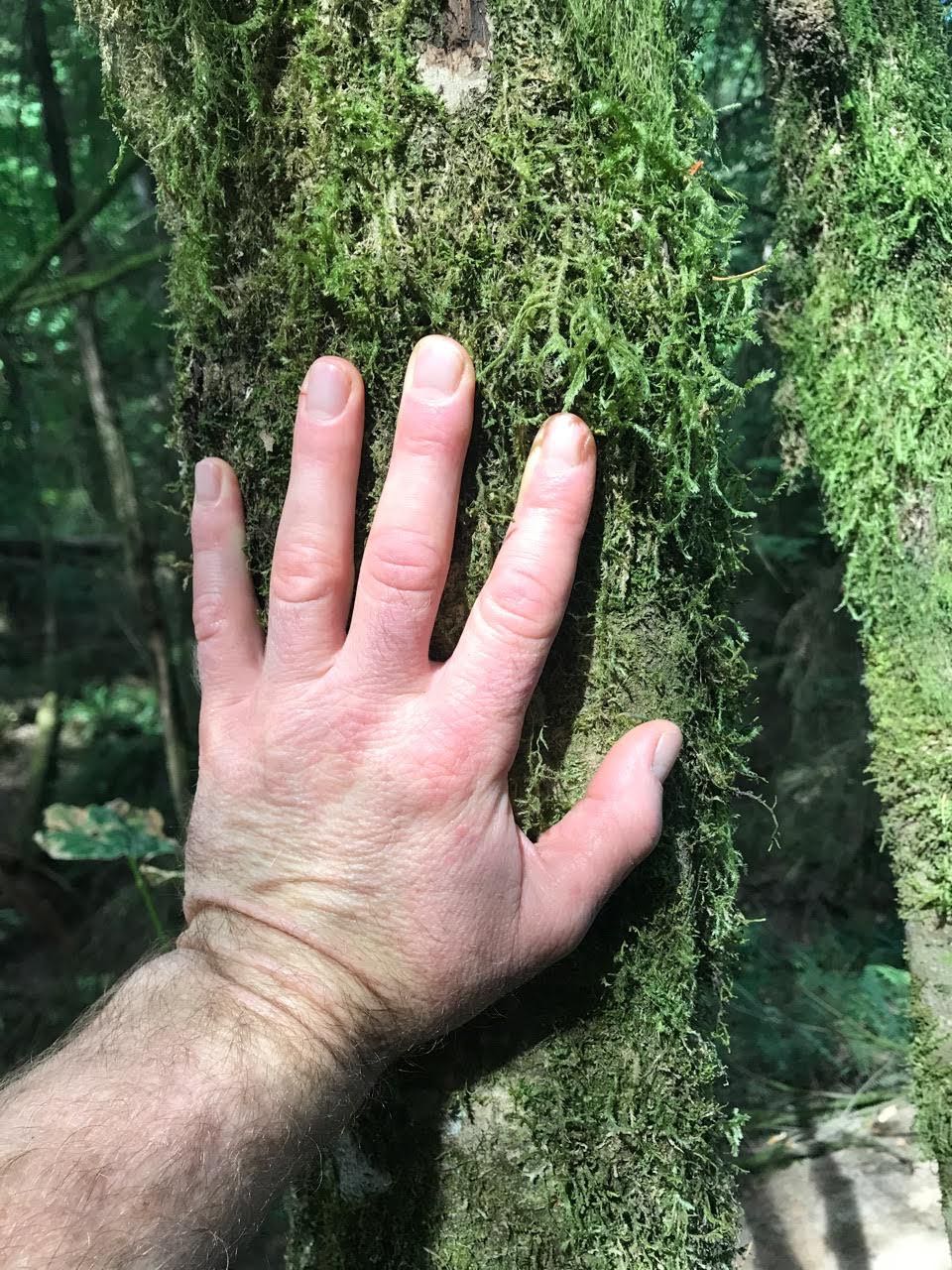 NO STRAIGHT LINES
NO STRAIGHT LINES

We want our lives to evolve in a certain trajectory, forward and upward and keep going and don't stop! And yet, if you look at nature you will not find a straight line. Your life may not evolve exactly as you expect or hope. You can keep fighting that battle or you can find peace and freedom in your wandering and weaving path.
Not included: flights, additional meals beyond what is listed above, alcohol, gratuity, laundry, and items from the room mini bars.
Questions? See our FAQs or email jess@anchorageyoga.com
GUIDES
DAVE ROMANELLI

Dave is a teacher, author, business owner, and wellness innovator. He came to Alaska a couple years ago to host a workshop with Anchorage Yoga and fell in love this great state. He dreamt of returning and sharing what he sees in this amazing place with others. This trip culminates a 6-month journey BACK to the wisdom of nature with his Into The Wild program. Starting January 15, 2018 Dave's vision is to guide you through meditations, telling you stories, and encouraging a daily habit of less tech and more wind, sun, rain, snow, trees, grass, soil, all the good stuff… Each day for 6 months, you will be asked to dedicate 10 minutes to step outside, to breathe in more fresh air, to spend more time with your feet on the earth and your vision to the sky. You can check out the entire program here or sign-up for the Alaska journey here.

KATEY INMAN

Katey (E-RYT 500), co-owner and director of Anchorage Yoga, has practiced and studied Yoga for over two decades. While living in Arizona, she trained with Anusara teachers Jordan and Martin Kirk completing her first 200-hour Yoga Alliance® Teacher Training at At One Yoga. Upon completing her training she traveled to Auro Valley Ashram in India to further her studies.

Over the years Katey has studied various schools of yoga and developed a love affair with the Philosophical teachings of Tantra. Most recently she has had the privilege to learn from a true Guru and credits her time with Dharma Mittra as life affirming and profoundly transformational. As a massage therapist Katey weaves her passion for anatomy into each of her classes and has developed her own methodology of teaching that encompasses her love for all things Yoga. Katey encourages her students to challenge themselves from a place of compassion, practice with purpose, and follow to the powers of divine intuition.

JOSHUA LOVE

Bio coming soon!
SHERPAS
Your support crew includes Rachel Eakes and Jess Young. Alaskans & yoga teachers this team is here to support you with logistics, questions, trails, and meals.
Rachel Eakes (RYT 200) is an all alaskan girl with a LOVE for the mountains, endless summer days and frolicking in the woods. Her favorite outdoor activities include paddle boarding in any cove along the way to Homer, getting high in the Chugach mountain peaks, and exploring Alaska one tent camp adventure at a time. Rachel will be supporting the trip organization & logistics as well as providing bonhomie & flair.
Jess Young (RYT 200) is our logistics coordinator and cook. She has been a baker, cake maker, camp cook, train cook, scientist, and is currently a yoga teacher. This born & raised Alaskan will be supporting us from her 1979 Airstream making sure you're fed tasty meals with local flair and getting where you need to go.
OUTFITTERS
In Seward, on the third day of your trip, you'll have a full day on your own to explore Alaska's beauty on land or water. We recommend booking a trip with the following outfitters:
Mention Anchorage Yoga/Romanelli retreat at Miller's Landing, Liquid Adventures, or Exit Glacier Guides for a discounted price on your adventure!