Relax & Restore
This class is taught by: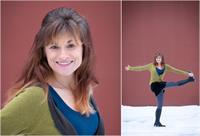 Yoga: the healthy habit! One class and you're hooked––in a good way. It tends to pull us into a healthier lifestyle. It's not just the exercise, though, it's the better breathing, clearer thinking, and more balanced emotions. In '95, my first class made all the difference in my life. Then in '05, wanting to delve deeper, I studied at Samadhi Yoga in Seattle, where I finally accepted that "ohm" wasn't weird. I delved into the ancient texts, and modern ones too, about the art, science, and philosophy of yoga, and attempt to apply it "off the mat"––practice, practice, practice. In my classes, I strive to create an environment where everyone has the freedom to explore the space in their body, heart, and mind. And I usually conclude class with an inspirational reading.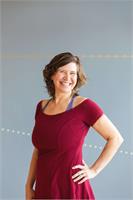 Star's first introduction to yoga was a Kundalini class over 27 years ago at the University of Oregon. After that, ssh was hooked. For the next ten + years she continued to practice Kundalini whenever and where ever she could. During the same time, Hatha yoga began to gain in popularity, and she started taking classes in gyms and yoga studios. "I consider myself a universalist, studying and enjoying many styles, of yoga, "say's Star. "I have taken training in an array of styles and fuse together the elements of these styles into my classes."
She continues to study yoga with local teachers Siva Rothstein and recognizes Katey Inman, Stephanie Keach, and Shala Worse as some of her formative teachers.
Star's philosophy is that yoga can be playful yet powerful and through an in-depth exploration of the physical body we can experience the philosophy of yoga in a visceral way.
Trained in more than seven styles of yoga and having taught for over tens years, Star is a gem of a teacher, and she is guaranteed to rock your asana!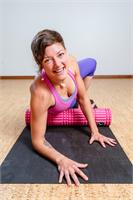 Christa's journey into yoga began over a decade ago in Chicago. Her passion for mountain biking drew her to Colorado and it was in the sunshine of Rocky Mountains, that she deepened her physical practice and earned a B.S. in Biology, emphasizing Human Physiology. Christa was so intrigued by the human body and the amazing capability of yoga to heal our bodies, that she enrolled in a 200 hour teacher training at Core Power in Fort Collins, Colorado. Here her passion was rewarded and her knowledge of yoga increased exponentially. She blossomed under the tutelage of experts including Dr. Katy Poole and Channing Grivas. Set to fun and uplifting music, you can expect to be inspired and challenged in Christa's classes as she guides you safely and joyfully through your practice!
On the yoga-class spectrum, restorative yoga is at the opposite end from hot or flow classes. The concept behind restorative yoga is muscular release, as opposed to muscular stretch. The class is designed to allow the body to relax and nourish itself by holding a series of gentle poses for extended periods of time. Props are utilized so that the practitioner can fully surrender. These soothing postures offer an opportunity to linger quietly and savor the simple sweetness of life while inducing stress-reduction, increased circulation and calmness of mind.
Upcoming classes:
Sun

Sep 24 4:15 pm - 5:30 pm

with

Stefanie

Tatalias




Fri

Sep 29 7:00 pm - 8:15 pm

with

Star

Amoureux




Sun

Oct 01 4:15 pm - 5:30 pm

with

Christa

Koos




Fri

Oct 06 7:00 pm - 8:15 pm

with

Stefanie

Tatalias




Sun

Oct 08 4:15 pm - 5:30 pm

with

Christa

Koos




Fri

Oct 13 7:00 pm - 8:15 pm

with

Stefanie

Tatalias




Sun

Oct 15 4:15 pm - 5:30 pm

with

Star

Amoureux




Fri

Oct 20 7:00 pm - 8:15 pm

with

Stefanie

Tatalias




Sun

Oct 22 4:15 pm - 5:30 pm

with

Christa

Koos




Fri

Oct 27 7:00 pm - 8:15 pm

with

Stefanie

Tatalias




Sun

Oct 29 4:15 pm - 5:30 pm

with

Christa

Koos




Fri

Nov 03 7:00 pm - 8:15 pm

with

Stefanie

Tatalias




Sun

Nov 05 4:15 pm - 5:30 pm

with

Christa

Koos




Fri

Nov 10 7:00 pm - 8:15 pm

with

Stefanie

Tatalias




Fri

Nov 17 7:00 pm - 8:15 pm

with

Stefanie

Tatalias




Sun

Nov 19 4:15 pm - 5:30 pm

with

Christa

Koos




Fri

Nov 24 7:00 pm - 8:15 pm

with

Stefanie

Tatalias




Sun

Nov 26 4:15 pm - 5:30 pm

with

Christa

Koos




Fri

Dec 01 7:00 pm - 8:15 pm

with

Stefanie

Tatalias