Hot Flow
This class is taught by: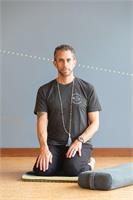 An ancient sage once wrote that the deeper purpose of yoga was to still the chattering distractions of the mind. I agree absolutely and dare to suggest that the intentional practice of any physical medium whether it be yoga, cycle, running or whatever it may be has the same outcome. At first, the practitioner seeks physical health with all it's benefits but after a while there comes a profound mental clarity that goes beyond the everyday thoughts and identifications of the ego. There is something that happens when our bodies become our ally through effort and self love that allows us to live more fully. I hold this conviction near to my heart, taking it into whatever I teach whether it be the physical poses of yoga, the stories behind the practice or an epic ride. My own journey has certainly proven this truth again and again. All the activities I explored on the journey towards yoga such as wrestling, T'ai Chi, sports fencing and hiking pointed in this direction. Looking back it makes absolute sense that I teach yoga and indoor cycle, but I still smile when thinking about it. Life has a way of doing that for us.
Come check out one of my classes, surround yourself with epic music, breath, discover the edge and move beyond it. Without a doubt, this process of expanding our physical health is a metaphor for all levels of our lives, we step past our habits and self-imposed limitations to discover infinite possibilities. Love and Gratitude!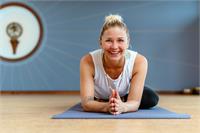 (E-RYT 500) Katey Inman, co-owner and director of Anchorage Yoga, has practiced and studied Yoga for over two decades. While living in Arizona, she trained with Anusara teachers Jordan and Martin Kirk completing her first 200-hour Yoga Alliance® Teacher Training at At One Yoga. Upon completing her training she traveled to Auro Valley Ashram in India to further her studies. Soon after she returned from India Katey knew that Yoga had become a path for her rather then a practice.

Over the years Katey has studied various schools of yoga and developed a love affair with the Philosophical teachings of Tantra. Most recently she has had the privilege to learn from a true Guru and credits her time with Dharma Mittra as life affirming and profoundly transformational. As a massage therapist Katey weaves her passion for anatomy into each of her classes and has developed her own methodology of teaching that encompasses her love for all things Yoga. Katey encourages her students to challenge themselves from a place of compassion, practice with purpose, and follow to the powers of divine intuition.
Pranam to those who have illuminated my path: Jordan and Martin Kirk, Lisa Goodwin, Satya and Ani Love, Dain Inman, Tias and Surya Little, Ram Das, Krishna Das, David Rominelli, Hareesh Wallis, Lynn Minton, Sri Dharma Mittra, Nicki Doane and all the students who have come through our doors at Anchorage Yoga.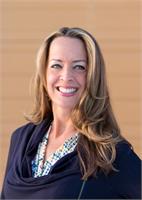 My yoga journey began long before I attended my first official yoga class. A series of difficult life circumstances left me empty and searching for peace and centeredness. I didn't know it at the time but this was the perfect environment to plant the seed of yoga. One Christmas, I received a gift card to Anchorage Yoga and my life has been forever changed.
I graduated AY Teacher Training in 2015 and now feel so honored to teach beside the very same practitioners who instilled the love for the practice within me.
All levels. Our signature class! his alignment-based vinyasa (or flow) class is rooted in the tradition of classical Hatha yoga, infused with a touch of heat and linked together with fluid transitions. Designed to be similar or the same sequence every class it is perfect for beginners. From head to toe your body will feel invigorated and detoxified while you sharpen your mental focus and renew your spirit. Be prepared to SWEAT!
Upcoming classes:
Wed

Dec 13 8:00 am - 9:30 am

with

David

Westlake




Thu

Dec 14 9:30 am - 11:00 am

with

Katey

Inman




Fri

Dec 15 4:30 pm - 5:45 pm

with

David

Westlake




Mon

Dec 18 4:30 pm - 5:45 pm

with

Angela

Houston




Tue

Dec 19 9:30 am - 11:00 am

with

Katey

Inman




Wed

Dec 20 8:00 am - 9:30 am

with

David

Westlake




Thu

Dec 21 9:30 am - 11:00 am

with

Katey

Inman




Fri

Dec 22 4:30 pm - 5:45 pm

with

David

Westlake




Tue

Dec 26 9:30 am - 11:00 am

with

Katey

Inman




Wed

Dec 27 8:00 am - 9:30 am

with

David

Westlake




Thu

Dec 28 9:30 am - 11:00 am

with

Katey

Inman




Fri

Dec 29 4:30 pm - 5:45 pm

with

David

Westlake




Mon

Jan 01 4:30 pm - 5:45 pm

with

Angela

Houston




Wed

Jan 03 8:00 am - 9:30 am

with

David

Westlake




Thu

Jan 04 9:30 am - 11:00 am

with

Katey

Inman




Wed

Jan 10 8:00 am - 9:30 am

with

David

Westlake




Thu

Jan 11 9:30 am - 11:00 am

with

Katey

Inman




Wed

Jan 17 8:00 am - 9:30 am

with

David

Westlake




Thu

Jan 18 9:30 am - 11:00 am

with

Katey

Inman