Kids Yoga (3-6)
This class is taught by: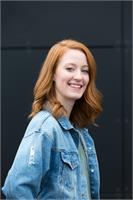 I am an Alaskan girl born and raised! I love being outdoors and spending time being active. I found yoga in September of 2016 when I was needing something more then just getting a workout in everyday. After my first yoga class at Anchorage Yoga I was addicted to the mental and physical release the practice provided me. Once I discovered Hot Flow and got my sweat on, I was hooked even more. I never thought in my wildest dreams teaching yoga was something I would do with my life, but when I saw the Teacher Training information at the studio I knew I had to do it no matter how far outside of my comfort zone it pushed me. I love yoga because it's a way of life and not only provides me with a healthy lifestyle, but it provides me with abundance in all aspects of my life. I am so thankful to start my journey as a teacher at AYC and show the love I feel from the studio to the community.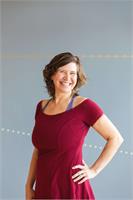 Star's first introduction to yoga was a Kundalini class over 27 years ago at the University of Oregon. After that, ssh was hooked. For the next ten + years she continued to practice Kundalini whenever and where ever she could. During the same time, Hatha yoga began to gain in popularity, and she started taking classes in gyms and yoga studios. "I consider myself a universalist, studying and enjoying many styles, of yoga, "say's Star. "I have taken training in an array of styles and fuse together the elements of these styles into my classes."
She continues to study yoga with local teachers Siva Rothstein and recognizes Katey Inman, Stephanie Keach, and Shala Worse as some of her formative teachers.
Star's philosophy is that yoga can be playful yet powerful and through an in-depth exploration of the physical body we can experience the philosophy of yoga in a visceral way.
Trained in more than seven styles of yoga and having taught for over tens years, Star is a gem of a teacher, and she is guaranteed to rock your asana!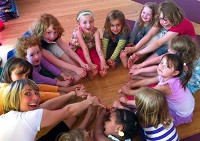 Kids Yoga is a fun-filled yoga experience specifically designed for kids. In our fun environment children play in yoga by imitating animals and nature, using creative expression, games, music, and storytelling. Classes will help develop physical strength and flexibility, concentration, focus and attention, inner strength and body awareness, confidence and self-esteem, relaxation and self-control, and a feeling of well-being and respect for others.
Upcoming classes:
Fri

Oct 19 12:00 pm - 1:00 pm

with

Kelsey

Cunningham




Fri

Oct 26 12:00 pm - 1:00 pm

with

Kelsey

Cunningham




Fri

Nov 02 12:00 pm - 1:00 pm

with

Kelsey

Cunningham




Fri

Nov 09 12:00 pm - 1:00 pm

with

Star

Amoureux




Fri

Nov 16 12:00 pm - 1:00 pm

with

Kelsey

Cunningham




Fri

Nov 23 12:00 pm - 1:00 pm

with

Kelsey

Cunningham




Fri

Nov 30 12:00 pm - 1:00 pm

with

Kelsey

Cunningham




Fri

Dec 07 12:00 pm - 1:00 pm

with

Kelsey

Cunningham




Fri

Dec 14 12:00 pm - 1:00 pm

with

Kelsey

Cunningham




Fri

Dec 21 12:00 pm - 1:00 pm

with

Kelsey

Cunningham




Fri

Dec 28 12:00 pm - 1:00 pm

with

Kelsey

Cunningham