AY Flow 2
This class is taught by: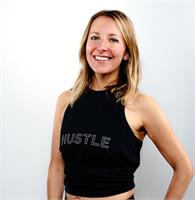 Born and raised in Alaska, Sarah pulled the classic move and went 'away' for college. That stint lasted a few additional years and upon returning home in 2009, she was missing a daily practice at a studio that felt right. To teach herself yoga, she enrolled in Janet Stone's 200hr Teacher Training, where her heart was burst open to the possibilities of this practice. Graduating in 2010, Sarah began teaching at Anchorage Yoga right away where she felt right at HOME. She has been a participating teacher in AY's 200hr Teacher Training program for the last 5 years and continues her own studies with teachers such as Schulyer Grant, Elena Brower, Janet Stone, Christopher Wallis and many more influences around the globe. Her classes are an invigorating mix of spirit and sweat. With her intelligent sequencing and spunk you will leave class feeling spacious in body and mind while laughing a little along the way.
E-RYT 200, RYT 500, YACEP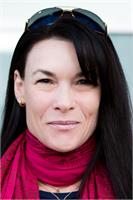 Melissa discovered yoga searching for ways to regain her flexibility and increase strength endurance. But after stepping into the studio for her first class, (at Anchorage Yoga) it was instant love. "Not only did I find the workouts for my body to be extremely beneficial, but surprisingly the workout for my soul became more important." After one year of consistent practice, Melissa decided to enter Anchorage Yoga's Teacher Training Program in 2012, and begin the the first steps towards her path as a yoga instructor. As a classically trained dancer, Melissa brings to her classes insights gained from decades of movement study intertwined with the foundations of yoga principles. Whether you are a novice just trying to to improve your overall physical wellbeing, an experienced yogi, or a trained athlete, I lead classes that offer up something for everyone. "On my path to become a better teacher, I have discovered that I am constantly learning, and I would love to invite all of my students to never stop growing, explore your inner strength, practice safely, embrace the hard work...and always leave class with a smile." Om Shanti Shanti Shanti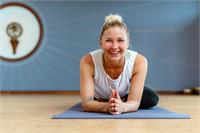 (E-RYT 500) Katey Inman, co-owner and director of Anchorage Yoga, has practiced and studied Yoga for over two decades. While living in Arizona, she trained with Anusara teachers Jordan and Martin Kirk completing her first 200-hour Yoga Alliance® Teacher Training at At One Yoga. Upon completing her training she traveled to Auro Valley Ashram in India to further her studies. Soon after she returned from India Katey knew that Yoga had become a path for her rather then a practice.

Over the years Katey has studied various schools of yoga and developed a love affair with the Philosophical teachings of Tantra. Most recently she has had the privilege to learn from a true Guru and credits her time with Dharma Mittra as life affirming and profoundly transformational. As a massage therapist Katey weaves her passion for anatomy into each of her classes and has developed her own methodology of teaching that encompasses her love for all things Yoga. Katey encourages her students to challenge themselves from a place of compassion, practice with purpose, and follow to the powers of divine intuition.
Pranam to those who have illuminated my path: Jordan and Martin Kirk, Lisa Goodwin, Satya and Ani Love, Dain Inman, Tias and Surya Little, Ram Das, Krishna Das, David Rominelli, Hareesh Wallis, Lynn Minton, Sri Dharma Mittra, Nicki Doane and all the students who have come through our doors at Anchorage Yoga.
(level 2/3) Our flow (or vinyasa) style class has an emphasis on alignment and creative in nature. All of our flow classes are inventive and thoughtfully sequenced. Rooted in the foundation of Ashtanga you will experience sun salutations, standing & seated postures, back bending, inversions, and arm balances. We guarantee you will leave this class feeling strong in both body and mind. Enliven your mind, lift your spirit, and be ready to explore your edge!
*Level 2/3 is for students with a regular yoga practice.
Upcoming classes:
Thu

Dec 14 6:30 pm - 7:45 pm

with

Sarah

Glassett




Sat

Dec 16 9:00 am - 10:15 am

with

Melissa

Beneke




Tue

Dec 19 6:30 pm - 7:45 pm

with

Katey

Inman




Thu

Dec 21 6:30 pm - 7:45 pm

with

Sarah

Glassett




Sat

Dec 23 9:00 am - 10:15 am

with

Melissa

Beneke




Tue

Dec 26 6:30 pm - 7:45 pm

with

Katey

Inman




Thu

Dec 28 6:30 pm - 7:45 pm

with

Sarah

Glassett




Sat

Dec 30 9:00 am - 10:15 am

with

Melissa

Beneke




Tue

Jan 02 6:30 pm - 7:45 pm

with

Katey

Inman




Thu

Jan 04 6:30 pm - 7:45 pm

with

Sarah

Glassett




Sat

Jan 06 9:00 am - 10:15 am

with

Melissa

Beneke




Tue

Jan 09 6:30 pm - 7:45 pm

with

Katey

Inman




Thu

Jan 11 6:30 pm - 7:45 pm

with

Sarah

Glassett




Sat

Jan 13 9:00 am - 10:15 am

with

Melissa

Beneke




Tue

Jan 16 6:30 pm - 7:45 pm

with

Katey

Inman




Thu

Jan 18 6:30 pm - 7:45 pm

with

Sarah

Glassett




Sat

Jan 20 9:00 am - 10:15 am

with

Melissa

Beneke




Tue

Jan 23 6:30 pm - 7:45 pm

with

Katey

Inman




Thu

Jan 25 6:30 pm - 7:45 pm

with

Sarah

Glassett




Sat

Jan 27 9:00 am - 10:15 am

with

Melissa

Beneke