PowerRide
This class is taught by: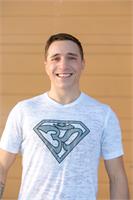 I am a lifelong Alaskan, born and raised in Homer. I am the oldest of six kids and the only boy. I work in the construction industry but I try to spend as much time playing outside as possible!
Although I originally started practicing yoga to rehab from a knee injury, I've experienced a multitude of benefits beyond just physical ones. Yoga has not only helped me heal and strengthen my body but it also helps ground me and develop mental and emotional clarity. I think yoga can affect positive change in all aspects of our lives and I appreciate how yoga always seems to bring me back to who I want to be and who I'm working on becoming. After experiencing for myself many wide-ranging benefits from a regular yoga practice I was inspired to share my passion with others, so I attended the Anchorage Yoga Teacher Training program. I've been teaching yoga ever since graduating and I would love to invite you to check out a class sometime and enjoy a brief yoga journey that can help you feel better – inside and out!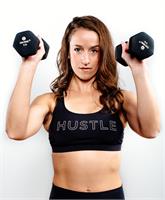 I grew up playing sports from nearly the time I could walk, and enjoyed playing soccer, basketball, tennis, and rugby throughout the years in California. I began doing yoga and strength training during my high school years, and found that the gym I attended had some great cycling instructors. I began incorporating spin classes into my workout routine until I moved to Alaska in 2008. Fast forward to 2015, when perusing Facebook I saw a post for instructor auditions being held for Anchorage Cycle. The memories of all the great classes I used to take came flooding back. I went out on a whim, prepared a short routine, and (honestly, feeling a little silly and apprehensive!) auditioned to be an instructor for Anchorage Cycle. So, here I am now! AYC has introduced me to a community of amazing people whom I am honored to ride alongside, and I could not be more grateful. The energy in the studio and the feeling of absolute elation following a ride is unparalleled!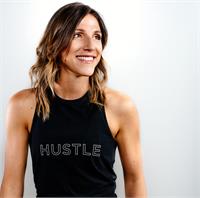 As a born and raised Alaskan, the love of outdoor activities is in my blood. I was exposed to cardio based fitness at a young age with hiking, mountain biking, cross country running and skiing and competitive soccer. Many injuries later, I found yoga and attended the 200-HR Teacher Training at Anchorage Yoga. I took the course to better my understanding of anatomy to pair with my degree in Exercise Science from Boise State (go Broncos!), and NASM personal training certification but took away so much more than that. My entire view of "exercise" changed. In fact, my entire view of life changed.... and I was hooked.
If Anchorage Yoga and cardio had a baby, it would be Anchorage Cycle. When it opened, I knew I wanted to get involved to inspire others through exercise the way the Yoga studio did for me. If you're into welcoming and supportive yoga vibes, plus a workout that feels more like a party on a bike, I encourage you to come check out a class!
This indoor cycling class combines expert coaching with an electrifying sound and light system to create the ultimate sensory experience. Featuring Performance IQ, your speed, power, heart rate and calories burned will be featured on two 70" screens. You'll find your limits then push beyond in this premium, "all or nothing" ride.
Upcoming classes:
Wed

Dec 13 6:30 pm - 7:15 pm

with

Bronson

Frye




Mon

Dec 18 12:00 pm - 12:45 pm

with

Courtney

Lyons




Wed

Dec 20 6:30 pm - 7:15 pm

with

Gloria

Garber




Wed

Dec 27 6:30 pm - 7:15 pm

with

Bronson

Frye




Mon

Jan 01 12:00 pm - 12:45 pm

with

Courtney

Lyons




Wed

Jan 03 6:30 pm - 7:15 pm

with

Bronson

Frye




Mon

Jan 08 12:00 pm - 12:45 pm

with

Courtney

Lyons




Wed

Jan 10 6:30 pm - 7:15 pm

with

Bronson

Frye




Mon

Jan 15 12:00 pm - 12:45 pm

with

Courtney

Lyons




Wed

Jan 17 6:30 pm - 7:15 pm

with

Bronson

Frye




Mon

Jan 22 12:00 pm - 12:45 pm

with

Courtney

Lyons




Wed

Jan 24 6:30 pm - 7:15 pm

with

Bronson

Frye




Mon

Jan 29 12:00 pm - 12:45 pm

with

Courtney

Lyons




Wed

Jan 31 6:30 pm - 7:15 pm

with

Bronson

Frye




Mon

Feb 05 12:00 pm - 12:45 pm

with

Courtney

Lyons




Wed

Feb 07 6:30 pm - 7:15 pm

with

Bronson

Frye




Mon

Feb 12 12:00 pm - 12:45 pm

with

Courtney

Lyons




Wed

Feb 14 6:30 pm - 7:15 pm

with

Bronson

Frye




Mon

Feb 19 12:00 pm - 12:45 pm

with

Courtney

Lyons