OneRide*
This class is taught by: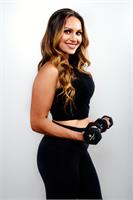 My passion for indoor cycling began just a few months after having my second child. I left my class feeling strong and encouraged; Shortly afterwards, I decided to make cycling part of every day life. As a wife and mother of small children, I understand how busy life can be but this challenge drives me to work harder and inspires me to set goals for myself. When I heard Anchorage Cycle was holding auditions for Motivators, I felt inwardly compelled to reach beyond my comfort zone and give it a shot. I am honored now to be a Motivator and have the opportunity to ride with all the wonderful people here at Anchorage Cycle.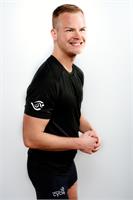 Ever since opening, I have found Anchorage Cycle a vibrant community. It has become a second home for me. I am so grateful now to be one of the Motivators and share the gift of cycle with everybody that comes to one of my classes.
I love cycle because through the busy week, a cycle class creates an opportunity for you to be in control - and will push you steps closer towards your goals. I encourage you to welcome, embrace and enjoy the challenges that come with every class. Everyone deserves to be sculpted into the person they are striving to be both outside and within. I will do my best to make my rides exciting and fun with a variety of energetic music that will make it an incredible experience helping you to burn maximum calories and tone both body and mind.
Check out one of my classes then lose your mind and find your soul.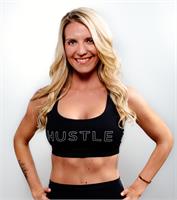 My number one goal as a Cycle Instructor is to bring passion and soul to Anchorage Cycle. My OneRide is an intense workout but at heart it is a place for people to express emotions in a safe environment with a room full of supportive athletes. When one is comfortable with pushing their body to being uncomfortable there is physical and mental growth. Get uncomfortable, push past limits, and be okay with it; let it hurt and find strength.
Fitness has been a huge part of my life for many years. I enjoy weight training, running, cycling, cross fit, and hiking. I have played guitar since I was eleven and I could listen to Slash and Stevie Ray Vaughan rock out all day long. My love and inspiration from music is apparent in my classes; upbeat, soulful and sort of like a party. Anchorage Cycle is a family and I am honored to be apart of it.
Our signature ride is a fun, high-intensity and low-impact cardio party! Our expert motivators create challenging, exhilarating rides featuring indoor cycling techniques combined with upper body hand weights. Choreographed to the rhythmic beats of energetic, uplifting music, you'll stay motivated to reach your fitness goals. BEWARE. . .this 45-minute class may change your body and your life.
Upcoming classes:
Wed

Dec 13 6:15 am - 7:00 am

with

Lauden

Garness




Thu

Dec 14 6:15 am - 7:00 am

with

Michael

Schmidt




Mon

Dec 18 6:15 am - 7:00 am

with

Michael

Schmidt




Tue

Dec 19 6:15 am - 7:00 am

with

Beth

Childress




Wed

Dec 20 6:15 am - 7:00 am

with

Lauden

Garness




Thu

Dec 21 6:15 am - 7:00 am

with

Michael

Schmidt




Tue

Dec 26 6:15 am - 7:00 am

with

Beth

Childress




Wed

Dec 27 6:15 am - 7:00 am

with

Lauden

Garness




Thu

Dec 28 6:15 am - 7:00 am

with

Michael

Schmidt




Tue

Jan 02 6:15 am - 7:00 am

with

Beth

Childress




Wed

Jan 03 6:15 am - 7:00 am

with

Lauden

Garness




Thu

Jan 04 6:15 am - 7:00 am

with

Michael

Schmidt




Mon

Jan 08 6:15 am - 7:00 am

with

Michael

Schmidt




Tue

Jan 09 6:15 am - 7:00 am

with

Beth

Childress




Wed

Jan 10 6:15 am - 7:00 am

with

Lauden

Garness




Thu

Jan 11 6:15 am - 7:00 am

with

Michael

Schmidt




Mon

Jan 15 6:15 am - 7:00 am

with

Michael

Schmidt




Tue

Jan 16 6:15 am - 7:00 am

with

Beth

Childress