Hot 26*
This class is taught by: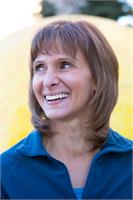 I took my first yoga class with Rick Resnick on August 1, 2009. I had no idea what I was getting into. I made it through class and was hooked. My idea of yoga did not hold up to what I had just done. I was exhausted but my body felt great and my back felt better than it had for a long time. Today, I am stronger, have better balance and am more flexible than ever before. I have learned that I "can". I hope to be practicing hot yoga until a very old age. Each day brings you the opportunity to learn something new about yourself and work towards finding balance between your mind, body, and soul.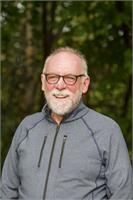 When I walked into the Anchorage Yoga hot room on May 1, 2012, I had no idea what to expect. When I walked out a little over 90 minutes later I was unsure about what I had just experienced, but I loved it. What a wonderful and challenging introduction to Melanie and Bikram yoga. Soon, I knew I wanted to teach. I am grateful for the guidance and support I have received from Melanie, Rick and Hollie for my ever developing personal Bikram yoga practice as well as my desire to become a teacher. As a personal reward for my retirement after 37 years, during September and October of 2014 I trained with Sterling Hot Yoga Works in Puerto Morelos, Mexico and completed my 200 Hour Yoga Alliance Teacher Training Certification. At this point in my life I am particularly aware of the physical limits of my body in general and my balance and lumbar spine specifically. This yoga has helped to mitigate issues I face with my lumbar spine and to also bring a new and welcome stillness to my life. As a teacher I can appreciate the practitioner struggling within their own limitations. I hope to impart the satisfaction of progress found in one's own personal practice and the patience to continue to work hard. Anchorage Yoga is a happy place to be and I am happy to be a member of the team.
All levels. A challenging series of 26 poses and 2 breathing exercise practiced in a heated room. The heat allows your body to stretch more deeply and safely, increase circulation to facilitate the body's natural ability to heal, and helps detoxify the body. This series is designed so that each posture stretches and strengthens specific muscles, ligaments and joints needed for the next posture. It systematically stimulates the organs, glands and nervous system and moves freshly oxygenated blood to 100% of the body. (105°)
Upcoming classes:
Wed

Oct 18 6:00 am - 7:00 am

with

Hollie

Kovach




Wed

Oct 25 6:00 am - 7:00 am

with

Hollie

Kovach




Wed

Nov 01 6:00 am - 7:00 am

with

Hollie

Kovach




Wed

Nov 08 6:00 am - 7:00 am

with

Patrick

McGownd




Wed

Nov 15 6:00 am - 7:00 am

with

Hollie

Kovach




Wed

Nov 22 6:00 am - 7:00 am

with

Hollie

Kovach




Wed

Nov 29 6:00 am - 7:00 am

with

Hollie

Kovach




Wed

Dec 06 6:00 am - 7:00 am

with

Hollie

Kovach




Wed

Dec 13 6:00 am - 7:00 am

with

Hollie

Kovach




Wed

Dec 20 6:00 am - 7:00 am

with

Hollie

Kovach




Wed

Dec 27 6:00 am - 7:00 am

with

Hollie

Kovach