AIReal Yoga 1: All levels
This class is taught by: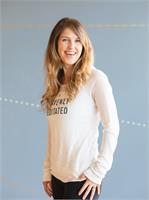 Throughout my life I have dreamt big, living in Florida and Hawaii training and caring for dolphins and sea lions. I continued to dream big in Alaska doing sea otter, beluga whale, and polar bear research. Then one day I tried yoga and my dreams grew even bigger. I was hooked on feeling completely refreshed and rejuvenated both mentally and physically. I decided I wanted to expand my knowledge in this unfamiliar world and signed up for a 200-hr yoga teacher training at Anchorage Yoga. Throughout my teaching I have explored intellegent creative sequencing making each class unique. Helping students understand their own bodies through both challenging and restorative poses. I'm still in awe when I see the constant growth of flexibility, strength, and stability I see within students and in myself. I carry my yoga practice throughout my daily life and continue to dream big in the dreams of the known and unknown.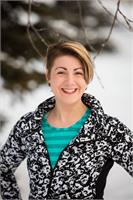 Growing up in Alaska I have always enjoyed the outdoors and the adventure of living in this great state. Snowboarding is one of my passions. After breaking my pelvis in three places while snowboarding in 2003, I became interested in yoga as part of my rehabilitation. Immediately I was opened up to a world that forever changed my life. I began Hatha and Anusara teacher training in 2012 with Karen Greenwood at Inner Dance, and I am forever invested as a student. My goal is to share the ten years of education and knowledge that has been passed on to me in this great community. My educational back ground includes; Certified 1st degree Black Belt in Tae Kwon Do. I am also a Certified Hatha Yoga Instructor; 200 hr Yoga Alliance RYT. Currently I am studying at the University of Alaska Anchorage; Bachelor of Science: Major in Health and Group Fitness, Minor in Athletic Training and Nutrition.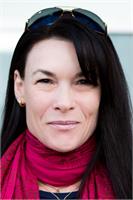 Melissa discovered yoga searching for ways to regain her flexibility and increase strength endurance. But after stepping into the studio for her first class, (at Anchorage Yoga) it was instant love. "Not only did I find the workouts for my body to be extremely beneficial, but surprisingly the workout for my soul became more important." After one year of consistent practice, Melissa decided to enter Anchorage Yoga's Teacher Training Program in 2012, and begin the the first steps towards her path as a yoga instructor. As a classically trained dancer, Melissa brings to her classes insights gained from decades of movement study intertwined with the foundations of yoga principles. Whether you are a novice just trying to to improve your overall physical wellbeing, an experienced yogi, or a trained athlete, I lead classes that offer up something for everyone. "On my path to become a better teacher, I have discovered that I am constantly learning, and I would love to invite all of my students to never stop growing, explore your inner strength, practice safely, embrace the hard work...and always leave class with a smile." Om Shanti Shanti Shanti
AIReal Yoga is a growing yoga practice that beautifully blends Hatha Yoga and AIReal Circus Arts. This system uses a soft and supportive aerial fabric hammock to help refine and enhance our traditional mat-based yoga practice. AIReal Yoga is designed to help release the kink from the spine, alleviate muscle tension, tone, and elongate muscles, mobilize and hydrate compressed joints and increase flexibility. This full body workout will align your body & mind from ground to up!
Upcoming classes:
Wed

Dec 13 7:15 pm - 8:30 pm

with

Bonnie

Easley-Appleyard




Fri

Dec 15 10:00 am - 11:15 am

with

Andrea

Boyette




Mon

Dec 18 10:00 am - 11:15 am

with

Andrea

Boyette




Mon

Dec 18 7:15 pm - 8:30 pm

with

Melissa

Beneke




Wed

Dec 20 7:15 pm - 8:30 pm

with

Bonnie

Easley-Appleyard




Fri

Dec 22 10:00 am - 11:15 am

with

Andrea

Boyette




Wed

Dec 27 7:15 pm - 8:30 pm

with

Bonnie

Easley-Appleyard




Fri

Dec 29 10:00 am - 11:15 am

with

Andrea

Boyette




Mon

Jan 01 10:00 am - 11:15 am

with

Andrea

Boyette




Mon

Jan 01 7:15 pm - 8:30 pm

with

Melissa

Beneke




Wed

Jan 03 7:15 pm - 8:30 pm

with

Bonnie

Easley-Appleyard




Fri

Jan 05 10:00 am - 11:15 am

with

Andrea

Boyette




Mon

Jan 08 10:00 am - 11:15 am

with

Andrea

Boyette




Mon

Jan 08 7:15 pm - 8:30 pm

with

Melissa

Beneke




Wed

Jan 10 7:15 pm - 8:30 pm

with

Bonnie

Easley-Appleyard




Fri

Jan 12 10:00 am - 11:15 am

with

Andrea

Boyette