Bliss Flow
This class is taught by: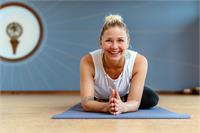 (E-RYT 500) Katey Inman, co-owner and director of Anchorage Yoga, has practiced and studied Yoga for over two decades. While living in Arizona, she trained with Anusara teachers Jordan and Martin Kirk completing her first 200-hour Yoga Alliance® Teacher Training at At One Yoga. Upon completing her training she traveled to Auro Valley Ashram in India to further her studies. Soon after she returned from India Katey knew that Yoga had become a path for her rather then a practice.
Over the years Katey has studied various schools of yoga and developed a love affair with the Philosophical teachings of Tantra. Most recently she has had the privilege to learn from a true Guru and credits her time with Dharma Mittra as life affirming and profoundly transformational. As a massage therapist Katey weaves her passion for anatomy into each of her classes and has developed her own methodology of teaching that encompasses her love for all things Yoga. Katey encourages her students to challenge themselves from a place of compassion, practice with purpose, and follow to the powers of divine intuition.
Pranam to those who have illuminated my path: Jordan and Martin Kirk, Lisa Goodwin, Satya and Ani Love, Dain Inman, Tias and Surya Little, Ram Das, Krishna Das, David Rominelli, Hareesh Wallis, Lynn Minton, Sri Dharma Mittra, and all the students who have come through our doors at Anchorage Yoga.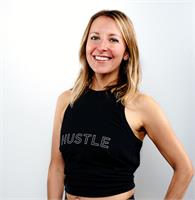 Born and raised in Alaska, Sarah pulled the classic move and went 'away' for college. That stint lasted a few additional years and upon returning home in 2009, she was missing a daily practice at a studio that felt right. To teach herself yoga, she enrolled in Janet Stone's 200hr Teacher Training, where her heart was burst open to the possibilities of this practice. Graduating in 2010, Sarah began teaching at Anchorage Yoga right away where she felt right at HOME. She has been a participating teacher in AY's 200hr Teacher Training program for the last 5 years and continues her own studies with teachers such as Schulyer Grant, Elena Brower, Janet Stone, Christopher Wallis and many more influences around the globe. Her classes are an invigorating mix of spirit and sweat. With her intelligent sequencing and spunk you will leave class feeling spacious in body and mind while laughing a little along the way.
Sarah received her RYT 500 certification in April 2017.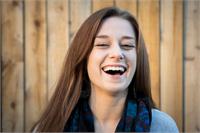 I don't remember my first yoga class, but I remember not being able to touch my toes. I started going regularly while training for a marathon and found myself growing stronger, more flexible, and more at peace with myself. I quit running and turned to yoga solely, finding that my body had been more injured from past sports than I had realized. While healing myself, I dragged my family and friends to different classes, looking to turn everyone on to this amazing practice that I loved. After a few years of that, I knew I wanted more, I wanted to dive in deep so I signed up for the teacher training at Anchorage Yoga. Even after my 200 hour Teacher Training at AY, I am still learning and growing everyday with my own practice and am grateful to feel so passionate about an activity I can share with others.
(level 2/3) Breathe.... Move.... and Sweat your way through this soulful vinyasa class! With sweet tunes and less verbal cues, you can dance your way from one pose to the next and top it off with 30 minutes of deep stretch. Be prepared for some mind-massagin', body-stretchin' peace-providin' BLISS.
Upcoming classes:
Wed

Oct 18 4:30 pm - 6:00 pm

with

Katey

Inman




Sun

Oct 22 10:00 am - 11:30 am

with

Sarah

Glassett




Wed

Oct 25 4:30 pm - 6:00 pm

with

Natalie

Huffman




Sun

Oct 29 10:00 am - 11:30 am

with

Katey

Inman




Wed

Nov 01 4:30 pm - 6:00 pm

with

Katey

Inman




Sun

Nov 05 10:00 am - 11:30 am

with

Katey

Inman




Wed

Nov 08 4:30 pm - 6:00 pm

with

Katey

Inman




Wed

Nov 15 4:30 pm - 6:00 pm

with

Katey

Inman




Sun

Nov 19 10:00 am - 11:30 am

with

Katey

Inman




Wed

Nov 22 4:30 pm - 6:00 pm

with

Katey

Inman




Sun

Nov 26 10:00 am - 11:30 am

with

Katey

Inman




Wed

Nov 29 4:30 pm - 6:00 pm

with

Katey

Inman




Sun

Dec 03 10:00 am - 11:30 am

with

Katey

Inman




Wed

Dec 06 4:30 pm - 6:00 pm

with

Katey

Inman




Wed

Dec 13 4:30 pm - 6:00 pm

with

Katey

Inman




Sun

Dec 17 10:00 am - 11:30 am

with

Katey

Inman




Wed

Dec 20 4:30 pm - 6:00 pm

with

Katey

Inman




Sun

Dec 24 10:00 am - 11:30 am

with

Katey

Inman