Bliss Flow
This class is taught by: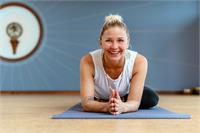 (E-RYT 500) Katey Inman, co-owner and director of Anchorage Yoga, has practiced and studied Yoga for over two decades. While living in Arizona, she trained with Anusara teachers Jordan and Martin Kirk completing her first 200-hour Yoga Alliance® Teacher Training at At One Yoga. Upon completing her training she traveled to Auro Valley Ashram in India to further her studies. Soon after she returned from India Katey knew that Yoga had become a path for her rather then a practice.

Over the years Katey has studied various schools of yoga and developed a love affair with the Philosophical teachings of Tantra. Most recently she has had the privilege to learn from a true Guru and credits her time with Dharma Mittra as life affirming and profoundly transformational. As a massage therapist Katey weaves her passion for anatomy into each of her classes and has developed her own methodology of teaching that encompasses her love for all things Yoga. Katey encourages her students to challenge themselves from a place of compassion, practice with purpose, and follow to the powers of divine intuition.
Pranam to those who have illuminated my path: Jordan and Martin Kirk, Lisa Goodwin, Satya and Ani Love, Dain Inman, Tias and Surya Little, Ram Das, Krishna Das, David Rominelli, Hareesh Wallis, Lynn Minton, Sri Dharma Mittra, Nicki Doane and all the students who have come through our doors at Anchorage Yoga.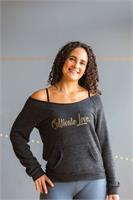 Leah's yoga practice began in 2007, but it wasn't until 2009, as she searched for purpose and deep-seated fulfillment in her life, did she get a taste of the limitless and infinite possibilities that all aspects of yoga can offer. Leah completed a 300-hour yoga teacher training and Thai massage certification program in Nepal in 2010 with Yogi-Nomad, a non-profit organization dedicated to expanding consciousness through yoga worldwide. Leah loves to travel because it allows her to step outside her comfort zone (which is expanding drastically with every new experience and discovery), however, yoga has revealed the age-old concept that true happiness and inner peace must stem from within. Not only is yoga guiding Leah to develop a deeper understanding of herself, but more than anything, it is bringing awareness to the subtleties in life and about being in the PRESENT MOMENT. By being here and now, conversations are richer, connections with friends and strangers are fuller and more colorful, and through constant cultivation of self-love, the she is able to share her positive energy with others every day. Leah's classes incorporate creative and dynamic movement for students to explore their body and mind. She encourages students to extend the lessons learned on the mat and apply them to their everyday lives. When it comes down to it, yoga should be fun and feel GOOOOD from the inside out.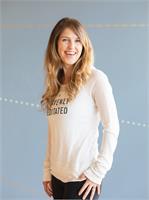 Throughout my life I have dreamt big, living in Florida and Hawaii training and caring for dolphins and sea lions. I continued to dream big in Alaska doing sea otter, beluga whale, and polar bear research. Then one day I tried yoga and my dreams grew even bigger. I was hooked on feeling completely refreshed and rejuvenated both mentally and physically. I decided I wanted to expand my knowledge in this unfamiliar world and signed up for a 200-hr yoga teacher training at Anchorage Yoga. Throughout my teaching I have explored intellegent creative sequencing making each class unique. Helping students understand their own bodies through both challenging and restorative poses. I'm still in awe when I see the constant growth of flexibility, strength, and stability I see within students and in myself. I carry my yoga practice throughout my daily life and continue to dream big in the dreams of the known and unknown.
(level 2/3) Breathe.... Move.... and Sweat your way through this soulful vinyasa class! With sweet tunes and less verbal cues, you can dance your way from one pose to the next and top it off with 30 minutes of deep stretch. Be prepared for some mind-massagin', body-stretchin' peace-providin' BLISS.
Upcoming classes:
Sun

Oct 21 10:00 am - 11:30 am

with

Katey

Inman




Wed

Oct 24 4:30 pm - 6:00 pm

with

Katey

Inman




Sun

Oct 28 10:00 am - 11:30 am

with

Leah

Levinton




Wed

Oct 31 4:30 pm - 6:00 pm

with

Bonnie

Easley-Appleyard




Wed

Nov 07 4:30 pm - 6:00 pm

with

Bonnie

Easley-Appleyard




Sun

Nov 11 10:00 am - 11:30 am

with

Leah

Levinton




Wed

Nov 14 4:30 pm - 6:00 pm

with

Bonnie

Easley-Appleyard




Sun

Nov 18 10:00 am - 11:30 am

with

Leah

Levinton




Wed

Nov 21 4:30 pm - 6:00 pm

with

Bonnie

Easley-Appleyard




Sun

Nov 25 10:00 am - 11:30 am

with

Leah

Levinton




Wed

Nov 28 4:30 pm - 6:00 pm

with

Katey

Inman




Sun

Dec 02 10:00 am - 11:30 am

with

Katey

Inman




Wed

Dec 05 4:30 pm - 6:00 pm

with

Katey

Inman




Wed

Dec 12 4:30 pm - 6:00 pm

with

Katey

Inman




Sun

Dec 16 10:00 am - 11:30 am

with

Katey

Inman




Wed

Dec 19 4:30 pm - 6:00 pm

with

Katey

Inman




Sun

Dec 23 10:00 am - 11:30 am

with

Katey

Inman




Wed

Dec 26 4:30 pm - 6:00 pm

with

Katey

Inman