Yoga Sculpt
This class is taught by: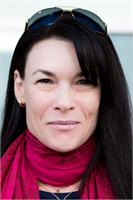 Melissa discovered yoga searching for ways to regain her flexibility and increase strength endurance. But after stepping into the studio for her first class, (at Anchorage Yoga) it was instant love. "Not only did I find the workouts for my body to be extremely beneficial, but surprisingly the workout for my soul became more important." After one year of consistent practice, Melissa decided to enter Anchorage Yoga's Teacher Training Program in 2012, and begin the the first steps towards her path as a yoga instructor. As a classically trained dancer, Melissa brings to her classes insights gained from decades of movement study intertwined with the foundations of yoga principles. Whether you are a novice just trying to to improve your overall physical wellbeing, an experienced yogi, or a trained athlete, I lead classes that offer up something for everyone. "On my path to become a better teacher, I have discovered that I am constantly learning, and I would love to invite all of my students to never stop growing, explore your inner strength, practice safely, embrace the hard work...and always leave class with a smile." Om Shanti Shanti Shanti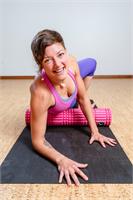 Christa's journey into yoga began over a decade ago in Chicago. Her passion for mountain biking drew her to Colorado and it was in the sunshine of Rocky Mountains, that she deepened her physical practice and earned a B.S. in Biology, emphasizing Human Physiology. Christa was so intrigued by the human body and the amazing capability of yoga to heal our bodies, that she enrolled in a 200 hour teacher training at Core Power in Fort Collins, Colorado. Here her passion was rewarded and her knowledge of yoga increased exponentially. She blossomed under the tutelage of experts including Dr. Katy Poole and Channing Grivas. Set to fun and uplifting music, you can expect to be inspired and challenged in Christa's classes as she guides you safely and joyfully through your practice!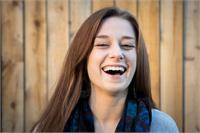 Natalie dove head first into the world of yoga in 2010. She immediately felt a spark of love for the practice, her body felt incredible and her mind felt calm. She studied with many amazing teachers and decided to go deeper and learn what yoga was really all about. In 2012, she took Anchorage Yoga's teacher training. After the training, she began teaching but continued learning. She has since gone to massage therapy school, trained with multiple teachers for Ashiatsu massage, and mentored with an authorized ashtanga teacher. She continues a daily practice and loves to share yoga and massage with others.
(level 2/3) Yoga Sculpt is a total body workout designed to tone and sculpt every major muscle group. Free weights serve as your own personal adjuster as you move through sun salutations and other yoga postures, enabling extra length and depth in each pose. This intense, but easy to follow class complements your regular yoga practice while pushing your strength and flexibility to new heights. A fun way to mix up your Yoga practice! (85°)
Upcoming classes:
Mon

Aug 20 5:30 pm - 6:30 pm

with

Melissa

Beneke




Tue

Aug 21 5:15 pm - 6:15 pm

with

Christa

Koos




Wed

Aug 22 5:30 pm - 6:30 pm

with

Melissa

Beneke




Thu

Aug 23 5:15 pm - 6:15 pm

with

Natalie

Huffman




Mon

Aug 27 5:30 pm - 6:30 pm

with

Melissa

Beneke




Tue

Aug 28 5:15 pm - 6:15 pm

with

Christa

Koos




Wed

Aug 29 5:30 pm - 6:30 pm

with

Melissa

Beneke




Thu

Aug 30 5:15 pm - 6:15 pm

with

Natalie

Huffman




Tue

Sep 04 5:15 pm - 6:15 pm

with

Christa

Koos




Wed

Sep 05 5:30 pm - 6:30 pm

with

Melissa

Beneke




Thu

Sep 06 5:15 pm - 6:15 pm

with

Natalie

Huffman




Mon

Sep 10 5:30 pm - 6:30 pm

with

Melissa

Beneke




Tue

Sep 11 5:15 pm - 6:15 pm

with

Christa

Koos




Wed

Sep 12 5:30 pm - 6:30 pm

with

Melissa

Beneke




Thu

Sep 13 5:15 pm - 6:15 pm

with

Natalie

Huffman




Mon

Sep 17 5:30 pm - 6:30 pm

with

Melissa

Beneke




Tue

Sep 18 5:15 pm - 6:15 pm

with

Christa

Koos




Wed

Sep 19 5:30 pm - 6:30 pm

with

Melissa

Beneke




Thu

Sep 20 5:15 pm - 6:15 pm

with

Natalie

Huffman