Deep Stretch
This class is taught by: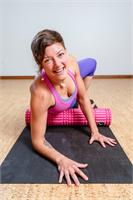 Christa's journey into yoga began over a decade ago in Chicago. Her passion for mountain biking drew her to Colorado and it was in the sunshine of Rocky Mountains, that she deepened her physical practice and earned a B.S. in Biology, emphasizing Human Physiology. Christa was so intrigued by the human body and the amazing capability of yoga to heal our bodies, that she enrolled in a 200 hour teacher training at Core Power in Fort Collins, Colorado. Here her passion was rewarded and her knowledge of yoga increased exponentially. She blossomed under the tutelage of experts including Dr. Katy Poole and Channing Grivas. Set to fun and uplifting music, you can expect to be inspired and challenged in Christa's classes as she guides you safely and joyfully through your practice!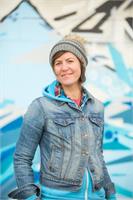 Jess is a scientist, certified yoga instructor, AASI Level II snowboard instructor, and unapologetic fan of terriers with short legs. Her background is an alignment-based vinyasa with a focus on anatomy, biomechanics, and the traditional practice of yoga. She uses this to in her classes to create a calm, accessible approach to both the yin and yang practice. In the world she finds the yogic connection in fresh lines down a mountain, a walk in the woods, paddling through the water… She continues to be inspired by Tiffany Cruikshank, Kathryn Budig, Giselle Mari, the local yoga community, and the big, wide world around her.
(all levels) Deep Stretch is different from most traditional classes in that we don't explore any standing postures. Remaining close to the floor allows you to penetrate deep beneath the surface of your body. Long, slow, deep stretching allows you to unlock and release enormous amounts of tension. This class focuses on relaxing into the realm of your hips and shoulders and is often supported by the use of blocks and straps. Sweet Bliss! Sunday's class is 90 minutes.
Upcoming classes:
Sun

Oct 21 12:00 pm - 1:30 pm

with

Christa

Koos




Mon

Oct 22 7:00 pm - 8:15 pm

with

Jess

Young




Tue

Oct 23 7:00 pm - 8:15 pm

with

Christa

Koos




Thu

Oct 25 7:00 pm - 8:15 pm

with

Jess

Young




Sun

Oct 28 12:00 pm - 1:30 pm

with

Christa

Koos




Mon

Oct 29 7:00 pm - 8:15 pm

with

Jess

Young




Tue

Oct 30 7:00 pm - 8:15 pm

with

Christa

Koos




Thu

Nov 01 7:00 pm - 8:15 pm

with

Jess

Young




Sun

Nov 04 12:00 pm - 1:30 pm

with

Christa

Koos




Mon

Nov 05 7:00 pm - 8:15 pm

with

Jess

Young




Tue

Nov 06 7:00 pm - 8:15 pm

with

Christa

Koos




Thu

Nov 08 7:00 pm - 8:15 pm

with

Jess

Young




Sun

Nov 11 12:00 pm - 1:30 pm

with

Christa

Koos




Mon

Nov 12 7:00 pm - 8:15 pm

with

Jess

Young




Tue

Nov 13 7:00 pm - 8:15 pm

with

Christa

Koos




Thu

Nov 15 7:00 pm - 8:15 pm

with

Jess

Young




Sun

Nov 18 12:00 pm - 1:30 pm

with

Christa

Koos




Mon

Nov 19 7:00 pm - 8:15 pm

with

Jess

Young




Tue

Nov 20 7:00 pm - 8:15 pm

with

Christa

Koos