Hot 26*
This class is taught by: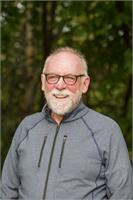 When I walked into the Anchorage Yoga hot room on May 1, 2012, I had no idea what to expect. When I walked out a little over 90 minutes later I was unsure about what I had just experienced, but I loved it. What a wonderful and challenging introduction to Melanie and Bikram yoga. Soon, I knew I wanted to teach. I am grateful for the guidance and support I have received from Melanie, Rick and Hollie for my ever developing personal Bikram yoga practice as well as my desire to become a teacher. As a personal reward for my retirement after 37 years, during September and October of 2014 I trained with Sterling Hot Yoga Works in Puerto Morelos, Mexico and completed my 200 Hour Yoga Alliance Teacher Training Certification. At this point in my life I am particularly aware of the physical limits of my body in general and my balance and lumbar spine specifically. This yoga has helped to mitigate issues I face with my lumbar spine and to also bring a new and welcome stillness to my life. As a teacher I can appreciate the practitioner struggling within their own limitations. I hope to impart the satisfaction of progress found in one's own personal practice and the patience to continue to work hard. Anchorage Yoga is a happy place to be and I am happy to be a member of the team.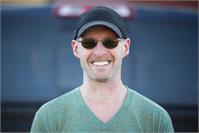 Rick is one of Alaska's most recognizable yoga teachers, with over 20 years of teaching experience. He first certified with Bikram Choudhury in 1996. He has since trained with teachers as diverse as Sonia Sumar (Yoga for the Special Needs Child) to Jimmy Barkan (Barkan Method of Hot Yoga) appreciating the commonality in thoughts, in language, and in spirit. Rick believes that Yoga works to strengthen all aspects of ourselves. " With dedication to our practice we find the pathways to physical health, mental clarity and emotional stability, but it is not without work."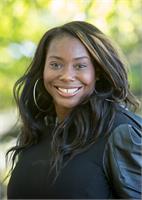 Nafisa Abdul Jillil was born and raised in Anchorage Alaska, she graduated from East Anchorage High School 1995. Nafisa moved to Los Angeles in 1997 Danced Professionally for Eight Years with many different Artist Ranging from Janet Jackson, Brittney Spears, Tina Turner and Usher. I began to practice Bikram Yoga in December of 2003 learning about it on a Dance Job I was working on with NIKE Athletics. My First class was tough so I knew I had to do it again. I loved the fact of you didn't have the choice or option to Quit! Just you, your mat and Towel and Breath. I went to Teacher Training Spring 2007 In Hawaii and it was Amazing. Started teaching right away at all the Top Studios in Los Angeles Bikram Headquarters, Studio City and Bikram Pasadena. I have attended many seminars and classes with Bikram and Rajashree Choudhury, Emmy cleaves and Craig villain. I love teaching because I love working with people to achieve their goals of being FOCUSED, HAPPY, HEALTHY AND BALANCED!
All levels. Our 60-minute version of the classic twenty-six postures and two breathing exercises. This class helps to strengthen the mind as well as shape, sculpt, and heal the body. Designed for beginning thru advanced yoga students, we practice in a room heated to 102°. The heat allows you to work deeper into the muscles increasing flexibility, cardiovascular endurance, and muscular strength.
Upcoming classes:
Tue

Dec 12 7:30 am - 8:30 am

with

Patrick

McGownd




Tue

Dec 12 12:00 pm - 1:00 pm

with

Rick

Resnick




Tue

Dec 12 8:15 pm - 9:15 pm

with

Nafisa

Abdul-Jillil




Thu

Dec 14 7:30 am - 8:30 am

with

Patrick

McGownd




Thu

Dec 14 12:00 pm - 1:00 pm

with

Nafisa

Abdul-Jillil




Thu

Dec 14 8:15 pm - 9:15 pm

with

Rick

Resnick




Fri

Dec 15 2:00 pm - 3:00 pm

with

Rick

Resnick




Fri

Dec 15 6:15 pm - 7:15 pm

with

Rick

Resnick




Tue

Dec 19 7:30 am - 8:30 am

with

Patrick

McGownd




Tue

Dec 19 12:00 pm - 1:00 pm

with

Rick

Resnick




Tue

Dec 19 8:15 pm - 9:15 pm

with

Nafisa

Abdul-Jillil




Thu

Dec 21 7:30 am - 8:30 am

with

Patrick

McGownd




Thu

Dec 21 12:00 pm - 1:00 pm

with

Nafisa

Abdul-Jillil




Thu

Dec 21 8:15 pm - 9:15 pm

with

Rick

Resnick




Fri

Dec 22 2:00 pm - 3:00 pm

with

Rick

Resnick




Fri

Dec 22 6:15 pm - 7:15 pm

with

Patrick

McGownd




Tue

Dec 26 7:30 am - 8:30 am

with

Patrick

McGownd




Tue

Dec 26 12:00 pm - 1:00 pm

with

Rick

Resnick




Tue

Dec 26 8:15 pm - 9:15 pm

with

Nafisa

Abdul-Jillil




Thu

Dec 28 7:30 am - 8:30 am

with

Patrick

McGownd