Joshua Love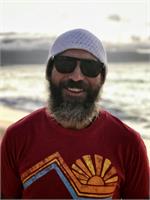 It's the ultimate paradox that I find myself both a student and teacher of a practice based on silencing the mind! I came to yoga with, at first, much resistance. My love/hate relationship with the practice of yoga dissolved into pure passion after my first hot yoga class. My "hot' yoga teachers focused less on perfect alignment and placed the emphasis on effort, focus, and determination. I was hooked! My classes celebrate opposites: movement and stillness, music and quiet, effort and surrender—while always remembering to embrace our inner voice! Much love to all my "big" teachers (Rick Resnick, Jimmy Barkan, and Katherine Inman) and "small" teachers (to many to name). Namah Shivaya!
Joshua Love instructs the following:
Our signature ride is a fun, high-intensity and low-impact cardio party! Our expert motivators create challenging, exhilarating rides featuring indoor cycling techniques combined with upper body hand weights. Choreographed to the rhythmic beats of energetic, uplifting music, you'll stay motivated to reach your fitness goals. BEWARE. . .this 45-minute class may change your body and your life.




(all levels) Similar to our Hot 26 class, Hot Yoga turns down the heat a touch and adds a little flow between sets of standing poses. If you are looking to step outside the same routine of Hot26, this is the class for you. A Hot Yoga practice brings better health, mental clarity, builds strength, flexibility, and endurance to anyone willing to work hard in our supportive environment. The temperature in this class is 100°.