Angela Houston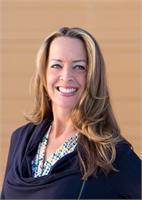 My yoga journey began long before I attended my first official yoga class. A series of difficult life circumstances left me empty and searching for peace and centeredness. I didn't know it at the time but this was the perfect environment to plant the seed of yoga. One Christmas, I received a gift card to Anchorage Yoga and my life has been forever changed.
I graduated AY Teacher Training in 2015 and now feel so honored to teach beside the very same practitioners who instilled the love for the practice within me.
Angela Houston instructs the following:
On the yoga-class spectrum, restorative yoga is at the opposite end from hot or flow classes. The concept behind restorative yoga is muscular release, as opposed to muscular stretch. The class is designed to allow the body to relax and nourish itself by holding a series of gentle poses for extended periods of time. Props are utilized so that the practitioner can fully surrender. These soothing postures offer an opportunity to linger quietly and savor the simple sweetness of life while inducing stress-reduction, increased circulation and calmness of mind.




All levels. 60 min version of our Signature Class! This alignment-based vinyasa (or flow) class is rooted in the tradition of classical Hatha yoga, infused with a touch of heat and linked together with fluid transitions. Designed to be similar or the same sequence every class it is perfect for beginners. From head to toe your body will feel invigorated and detoxified while you sharpen your mental focus and renew your spirit. Be prepared to SWEAT!