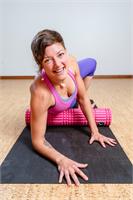 Yoga Body Roll: Full Body Bliss

with

Christa

Koos

at Anchorage Yoga
Sat, Sep 30, 2017 at 3:00 pm - 5:30 pm
Join Christa Koos for this specialized yoga practice that is therapeutic, educational, and delicious. This workshop is designed to help you access tension that is stored in the nooks and crannies of your body through long holds, specific breathing and self massage techniques. Don't be deterred by the length of the workshop... it is devoted to thoroughly refresh and nurture your fascia while leaving you feeling spacious and aligned.
Cost: $50 *Members receive 10% off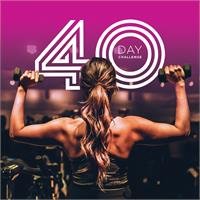 AYC RIDE-OM CHALLENGE

with

Super

Star

at Anchorage Yoga
Sun, Oct 1, 2017 at 6:00 am - 10:00 pm
WE KNOW WHAT YOU REALLY WANT TO KNOW . . .
Completion of the challenge will enter you into a raffle to win one of the grand prizes listed below!
AYC $50 AYC GIFT CARD (4 awarded)
AYC $100 AYC GIFT CARD (2 awarded)
AYC 6-MONTH UNLIMITED MEMBERSHIP (2 awarded)
60 MIN MASSAGE (2 awarded)
HOW IT WORKS:
The AYC Ride-Om Challenge is a commitment to attend 15 yoga classes, 15 cycle classes & 10 your choice (yoga or cycle) classes within 40 consecutive days. Register online or with our friendly front desk staff at either location. Joining the Challenge is FREE, provided you have the appropriate package.
*New to the AYC Family? Enjoy 50% off your first month of membership!
Registration limited to 100 clients.
WHY 40 DAYS?
Science confirms that it can take 40 days to develop a new life-promoting habit or to drop a current destructive one. Our Ride-OM Challenge is the perfect recipe to strengthen the body, unburden the mind, and begin a daily commitment to yourself. In 40 days, you can create a whole new way of being!
WHY SHOULD I TAKE THE 40 DAY AYC RIDE-OM CHALLENGE?
This challenge is for Y O U! Whether you're looking for an opportunity to transform your life or just looking to tune-in and tune-up for fall, our instructors and motivators are here to help you. We hope the challenge will unlock your deepest resources of strength and vitality. Through this program, you will experience:
Increased strength
Improved flexibility
Possible weight loss (see AYC tips!)
Definite stress reduction
Improved focus
A better body image
Improved sleep patterns
Improved eating habits
Pure satisfaction of meeting your goal!
CHANCE TO WIN
Students who complete the challenge are entered into a drawing for the chance to win one of our mentioned prizes above. All who complete the challenge will receive AYC swag.
Sign up on the Anchorage Yoga schedule, grab a challenge card, and make sure to get your card stamped each day of the challenge!
SAVE THE DATES:
SATURDAY, OCT 1 // KICK OFF TEAM MEETING, MEET YOUR SUPPORT STAFF! 1:15PM - 2PM @ ANCHORAGE CYCLE
FRIDAY, NOV 10 // END OF CHALLENGE PARTY; SHIRT DISTRIBUTION, GRAND PRIZES & COMMUNITY FEELS!
Registration limited to 100 clients.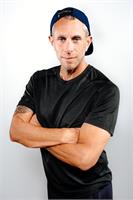 Cycle & Stretch

with

David

Westlake

at Anchorage Cycle
Sat, Nov 4, 2017 at 2:00 pm - 4:00 pm
Developing an effective stretching practice will further any work out and promote well rounded health on and off the bike. Join yoga and indoor cycling instructor David Westlake, for a two-hour workshop learning how to properly warm up before and stretch out after an indoor cycle class. We will explore proper bike fitting, specific cycling stretches and spend time opening the body with yoga inspired poses. Sure, on the surface, this workshop is for the indoor cyclist but don't be fooled this session is for anybody who moves and wants to feel amazing in their body. Certainly it will help with finding a more amazing ride; but it translates into all we do in life. Come, learn how to stretch the body and celebrate the magic of movement. See you there.
Location: Anchorage Cycle
Cost: $25 *Members receive 10% off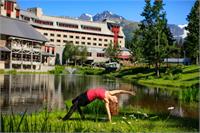 Escape to the Forest

with

Katey

Inman

at Anchorage Yoga
Next held on Thu, Nov 16, 2017 at 8:00 am - 7:00 pm
This
enrollment
runs from Thu Nov 16, 2017 - Sun Nov 19, 2017
Breathe deeply. It's time to...
Unplug • Detox • Recharge
Join Katey Inman, Sarah Glassett, & David Westlake at Alyeska Resort for a weekend in November to re-center your focus onto health and wellness.
This all-inclusive retreat offers organic and locally focused meals, daily morning and evening yoga and meditation, as well as a variety of daily activities to choose from including yoga, pilates, trigger point therapy, holistic skin care, wellness talks and outdoor activities (weather permitting).
A wide variety of class options will be available throughout each day to give our attendees the opportunity to create their own experience that will leave them relaxed and centered before the holiday season.
Cost: Single Occupancy $1,275 | Double Occupancy $1,998 ($999 per person when you book with a roommate)
*Enjoy $50 off with use of promo code YOGA at checkout
To sign up for this event, visit the Alyeska Retreat webpage here: http://www.alyeskaresort.com/wellness
Online registration is full or unavailable. Please contact us for details.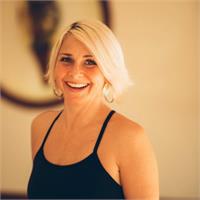 New Moon Manifestations

with

Katey

Inman

at Anchorage Yoga
Sat, Nov 18, 2017 at 5:00 pm - 7:30 pm
A New Moon represents the end of one cycle and the beginning of another new cycle (where anything is possible!). This transition is an opportunity to examine habitual habits, behaviors or beliefs that may be creating blockages for you to manifest your deepest desires. The first two weeks of the new moon is the most potent time for intention setting, new projects, and actualizing your dreams. This workshop is about collective energy coming together to ignite the potential of what lies within. Join Katey Inman for this magical 2.5 hour workshop and begin the journey to actualizing your dreams. All levels welcome!
What to expect:
Altar space for you to contribute something sacred
Asana & Pranayama to open the body
Sound Healing Meditation to focus inward on our deepest desires
Guided Meditation
Nourishing herbal tea
*Please bring your yoga mat, a journal, something to write with, and something you would like charged up on the altar if you wish.
Cost: $45 (Members receive 10% off)
Untamed Heart - Bali Yoga Retreat 2018

with

Katey

Inman

at Anchorage Yoga
Next held on Thu, Jan 18, 2018 at 8:00 am - 8:00 pm
This
enrollment
runs from Thu Jan 18, 2018 - Sat Jan 27, 2018
*ONE male spot available!
A beautiful place where people from all over the world come to unleash their hearts and sing, dance, pray, & play… This winter join us for ten days in magical Bali and tap into your untamed heart! From soft & sandy beaches to the rhythmic sounds of the jungle we will swim in the sea, gaze into the wild night sky, trek ancient volcanoes and enjoy the warmth and hospitality of the Balinese culture.
Each day will be inspired by asana, meditation, satsang, adventure, and incredible food. Our intention is to provide a luxurious setting for you to lay back, laugh, and connect with your heart on this trip of a lifetime.
Cost: $3,395 (Double occupancy) *Members receive 10% off!
Visit our website to learn more!