Yoga Mama
This class is taught by: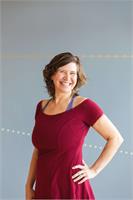 Star's first introduction to yoga was a Kundalini class over 27 years ago at the University of Oregon. After that, ssh was hooked. For the next ten + years she continued to practice Kundalini whenever and where ever she could. During the same time, Hatha yoga began to gain in popularity, and she started taking classes in gyms and yoga studios. "I consider myself a universalist, studying and enjoying many styles, of yoga, "say's Star. "I have taken training in an array of styles and fuse together the elements of these styles into my classes."
She continues to study yoga with local teachers Siva Rothstein and recognizes Katey Inman, Stephanie Keach, and Shala Worse as some of her formative teachers.
Star's philosophy is that yoga can be playful yet powerful and through an in-depth exploration of the physical body we can experience the philosophy of yoga in a visceral way.
Trained in more than seven styles of yoga and having taught for over tens years, Star is a gem of a teacher, and she is guaranteed to rock your asana!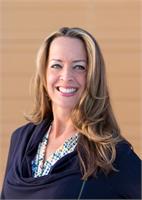 My yoga journey began long before I attended my first official yoga class. A series of difficult life circumstances left me empty and searching for peace and centeredness. I didn't know it at the time but this was the perfect environment to plant the seed of yoga. One Christmas, I received a gift card to Anchorage Yoga and my life has been forever changed.
I graduated AY Teacher Training in 2015 and now feel so honored to teach beside the very same practitioners who instilled the love for the practice within me.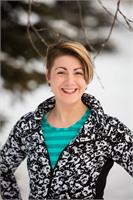 Growing up in Alaska I have always enjoyed the outdoors and the adventure of living in this great state. Snowboarding is one of my passions. After breaking my pelvis in three places while snowboarding in 2003, I became interested in yoga as part of my rehabilitation. Immediately I was opened up to a world that forever changed my life. I began Hatha and Anusara teacher training in 2012 with Karen Greenwood at Inner Dance, and I am forever invested as a student. My goal is to share the ten years of education and knowledge that has been passed on to me in this great community. My educational back ground includes; Certified 1st degree Black Belt in Tae Kwon Do. I am also a Certified Hatha Yoga Instructor; 200 hr Yoga Alliance RYT. Currently I am studying at the University of Alaska Anchorage; Bachelor of Science: Major in Health and Group Fitness, Minor in Athletic Training and Nutrition.
(prenatal) Designed to nourish the body and soul during pregnancy, expectant mothers will use the principles of mind/body awareness to gain physical and mental strength to help you on your journey. Prenatal yoga can help relieve stress and physical discomfort, improve circulation, aid in digestion and create an overall feeling of well being. You will also find a warm supportive space to connect with other expectant moms. Yoga Mama is based on a Vinyasa template whereas Yoga Mama Gentle is based on a Gentle yoga class. (80°)
Upcoming classes:
Wed

Dec 19 5:15 pm - 6:30 pm

with

Star

Amoureux




Sat

Dec 22 1:00 pm - 2:15 pm

with

Angela

Houston




Wed

Dec 26 5:15 pm - 6:30 pm

with

Angela

Houston




Sat

Dec 29 1:00 pm - 2:15 pm

with

Andrea

Boyette




Wed

Jan 02 5:15 pm - 6:30 pm

with

Star

Amoureux




Sat

Jan 05 1:00 pm - 2:15 pm

with

Andrea

Boyette




Wed

Jan 09 5:15 pm - 6:30 pm

with

Star

Amoureux




Sat

Jan 12 1:00 pm - 2:15 pm

with

Andrea

Boyette




Wed

Jan 16 5:15 pm - 6:30 pm

with

Star

Amoureux




Sat

Jan 19 1:00 pm - 2:15 pm

with

Andrea

Boyette




Wed

Jan 23 5:15 pm - 6:30 pm

with

Star

Amoureux




Sat

Jan 26 1:00 pm - 2:15 pm

with

Andrea

Boyette




Wed

Jan 30 5:15 pm - 6:30 pm

with

Star

Amoureux




Sat

Feb 02 1:00 pm - 2:15 pm

with

Andrea

Boyette




Wed

Feb 06 5:15 pm - 6:30 pm

with

Star

Amoureux




Sat

Feb 09 1:00 pm - 2:15 pm

with

Andrea

Boyette




Wed

Feb 13 5:15 pm - 6:30 pm

with

Star

Amoureux




Sat

Feb 16 1:00 pm - 2:15 pm

with

Andrea

Boyette




Wed

Feb 20 5:15 pm - 6:30 pm

with

Star

Amoureux




Sat

Feb 23 1:00 pm - 2:15 pm

with

Andrea

Boyette