Kids Yoga (6-9)
This class is taught by: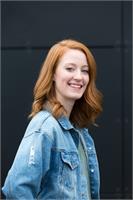 I am an Alaskan girl born and raised! I love being outdoors and spending time being active. I found yoga in September of 2016 when I was needing something more then just getting a workout in everyday. After my first yoga class at Anchorage Yoga I was addicted to the mental and physical release the practice provided me. Once I discovered Hot Flow and got my sweat on, I was hooked even more. I never thought in my wildest dreams teaching yoga was something I would do with my life, but when I saw the Teacher Training information at the studio I knew I had to do it no matter how far outside of my comfort zone it pushed me. I love yoga because it's a way of life and not only provides me with a healthy lifestyle, but it provides me with abundance in all aspects of my life. I am so thankful to start my journey as a teacher at AYC and show the love I feel from the studio to the community.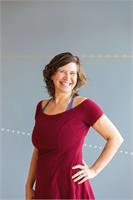 Star's first introduction to yoga was a Kundalini class over 27 years ago at the University of Oregon. After that, ssh was hooked. For the next ten + years she continued to practice Kundalini whenever and where ever she could. During the same time, Hatha yoga began to gain in popularity, and she started taking classes in gyms and yoga studios. "I consider myself a universalist, studying and enjoying many styles, of yoga, "say's Star. "I have taken training in an array of styles and fuse together the elements of these styles into my classes."
She continues to study yoga with local teachers Siva Rothstein and recognizes Katey Inman, Stephanie Keach, and Shala Worse as some of her formative teachers.
Star's philosophy is that yoga can be playful yet powerful and through an in-depth exploration of the physical body we can experience the philosophy of yoga in a visceral way.
Trained in more than seven styles of yoga and having taught for over tens years, Star is a gem of a teacher, and she is guaranteed to rock your asana!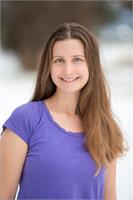 I grew up in the Chicago suburbs. I always liked to tell stories, read, write, and play music. Me and my friends would put on plays for our parents like Phantom of the Opera and Les Miserables. When I got older, all I wanted to do was perform. I was in all the plays because singing and dancing made me happiest. I loved the idea of theatre, how we get to create a story and a whole world that we bring to life with our energy. When I left home, I moved around the country a lot, trying to figure out what life was all about. I camped under the stars, hitch-hiked, I played a banjo in the back of a pickup truck as it screamed down the highway. I met amazing people and created music, art and life with them. Yoga was something I encountered for the first time in California, where people were practicing in parks, on street corners - everywhere really. I found that I could tune into my body by doing yoga, and it helped me tune out all the noise and distraction around me. It made me feel powerful, strong, and beautiful. Practicing yoga helped me to realize how badly I was treating my body, and that I needed a more stable living situation. I ended up settling down in Alaska, where I've been living for the past 7 years. I went back to school and got my degree in Geology, and got a job working with children and teens who experience challenges such as Autism. I've been practicing yoga at Anchorage Yoga for several years now, and it has helped me to stay connected to my body and spirit as my world seems to constantly shift and change. I attended the teacher training offered by the studio earlier this year, and have since been teaching yoga on a volunteer basis a couple of times a month. I am excited for the chance to teach kids yoga at AY, and so grateful to be given this opportunity!
Our Kids Yoga program, for 6-9 year olds, is designed to help support mind and body awareness and development. Yoga can benefit this specific age-group in many ways, including developing inner and outer strength, a sense of confidence and self-esteem, a deepened respect for self and others, and an overall sense of well-being.
Our instructor will teach various yoga poses and stretching exercises to help the kids improve strength, flexibility, movement integration and coordination. Breathing and visualization techniques will be utilized to increase relaxation and concentration, while learning methods of self-discipline and control.
Upcoming classes:
Sat

Jan 26 2:00 pm - 3:00 pm

with

Kelsey

Cunningham




Sat

Feb 02 2:00 pm - 3:00 pm

with

Kelsey

Cunningham




Sat

Feb 09 2:00 pm - 3:00 pm

with

Star

Amoureux




Sat

Feb 16 2:00 pm - 3:00 pm

with

Betsy

Ure




Sat

Feb 23 2:00 pm - 3:00 pm

with

Kelsey

Cunningham




Sat

Mar 02 2:00 pm - 3:00 pm

with

Kelsey

Cunningham




Sat

Mar 09 2:00 pm - 3:00 pm

with

Kelsey

Cunningham




Sat

Mar 16 2:00 pm - 3:00 pm

with

Kelsey

Cunningham




Sat

Mar 23 2:00 pm - 3:00 pm

with

Kelsey

Cunningham




Sat

Mar 30 2:00 pm - 3:00 pm

with

Kelsey

Cunningham




Sat

Apr 06 2:00 pm - 3:00 pm

with

Kelsey

Cunningham




Sat

Apr 13 2:00 pm - 3:00 pm

with

Kelsey

Cunningham




Sat

Apr 20 2:00 pm - 3:00 pm

with

Kelsey

Cunningham




Sat

Apr 27 2:00 pm - 3:00 pm

with

Kelsey

Cunningham




Sat

May 04 2:00 pm - 3:00 pm

with

Kelsey

Cunningham




Sat

May 11 2:00 pm - 3:00 pm

with

Kelsey

Cunningham




Sat

May 18 2:00 pm - 3:00 pm

with

Kelsey

Cunningham