Hot Yoga
This class is taught by: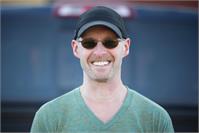 Rick is one of Alaska's most recognizable yoga teachers, with over 20 years of teaching experience. He first certified with Bikram Choudhury in 1996. He has since trained with teachers as diverse as Sonia Sumar (Yoga for the Special Needs Child) to Jimmy Barkan (Barkan Method of Hot Yoga) appreciating the commonality in thoughts, in language, and in spirit. Rick believes that Yoga works to strengthen all aspects of ourselves. " With dedication to our practice we find the pathways to physical health, mental clarity and emotional stability, but it is not without work."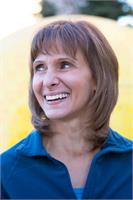 I took my first yoga class with Rick Resnick on August 1, 2009. I had no idea what I was getting into. I made it through class and was hooked. My idea of yoga did not hold up to what I had just done. I was exhausted but my body felt great and my back felt better than it had for a long time. Today, I am stronger, have better balance and am more flexible than ever before. I have learned that I "can". I hope to be practicing hot yoga until a very old age. Each day brings you the opportunity to learn something new about yourself and work towards finding balance between your mind, body, and soul.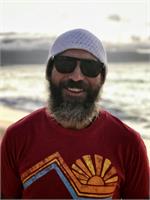 It's the ultimate paradox that I find myself both a student and teacher of a practice based on silencing the mind! I came to yoga with, at first, much resistance. My love/hate relationship with the practice of yoga dissolved into pure passion after my first hot yoga class. My "hot' yoga teachers focused less on perfect alignment and placed the emphasis on effort, focus, and determination. I was hooked! My classes celebrate opposites: movement and stillness, music and quiet, effort and surrender—while always remembering to embrace our inner voice! Much love to all my "big" teachers (Rick Resnick, Jimmy Barkan, and Katherine Inman) and "small" teachers (to many to name). Namah Shivaya!
(all levels) Similar to our Hot 26 class, Hot Yoga turns down the heat a touch and adds a little flow between sets of standing poses. If you are looking to step outside the same routine of Hot26, this is the class for you. A Hot Yoga practice brings better health, mental clarity, builds strength, flexibility, and endurance to anyone willing to work hard in our supportive environment. The temperature in this class is 100°.