AY Flow 1*
This class is taught by: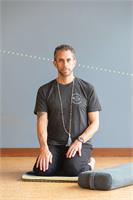 It's hard to believe sometimes that this is my life. Teaching yoga, celebrating a cycle class, and sharing interesting ideas with all of you...wow! I get to do this everyday. For me, the awe that I feel about where I am and what I do is a testimony to yoga at it's deepest core. It has led me on a path to places that exist beyond my wildest dreams. Yes! If you listen to it's call, yoga will take you on the most wildly authentic journey you will ever go out upon. It's out there! As an instructor, my most sincere hope is that you might start to see (even if just a small glimpse) of your authentic path glistening before you in one of my classes. Namaste!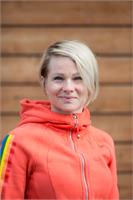 Slowing down takes effort. After a lifetime of curiosity and exploring Alaska, Kerry's continuing to find balance between strength and flexibility, push and pull, and control and let-go. Kerry's 16-year yoga practice has helped her with that journey. In 2012, Kerry completed Anchorage Yoga's 200-Hour Teacher Training. She continues to practice daily so she can do the things she loves: snowboarding, biking, hiking, running, and keeping up with her two boys.
Kerry's deep Alaska Native roots keep her here. The mountains and oceans bear many family stories. The valleys are deeply significant to her understanding of the world and her personal identity. However, she can do without Alaska's long nights. Yoga makes her feel better, it brings the sunshine back.
As someone who loves learning new things, the dancer in her loves to teach creative, intelligent sequences.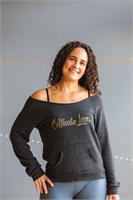 Leah's yoga practice began in 2007, but it wasn't until 2009, as she searched for purpose and deep-seated fulfillment in her life, did she get a taste of the limitless and infinite possibilities that all aspects of yoga can offer. Leah completed a 300-hour yoga teacher training and Thai massage certification program in Nepal in 2010 with Yogi-Nomad, a non-profit organization dedicated to expanding consciousness through yoga worldwide. Leah loves to travel because it allows her to step outside her comfort zone (which is expanding drastically with every new experience and discovery), however, yoga has revealed the age-old concept that true happiness and inner peace must stem from within. Not only is yoga guiding Leah to develop a deeper understanding of herself, but more than anything, it is bringing awareness to the subtleties in life and about being in the PRESENT MOMENT. By being here and now, conversations are richer, connections with friends and strangers are fuller and more colorful, and through constant cultivation of self-love, the she is able to share her positive energy with others every day. Leah's classes incorporate creative and dynamic movement for students to explore their body and mind. She encourages students to extend the lessons learned on the mat and apply them to their everyday lives. When it comes down to it, yoga should be fun and feel GOOOOD from the inside out.
All Levels: While this class emphasizes the fundamentals of a basic asana practice. Continuous movement and correct alignment, combined with connection to breath is emphasized by the instructor. This class is great for new comers, as well as those looking to strengthen the foundation of their practice. Come open your body, unfold your breath and awaken your inner Radiance.
Upcoming classes:
Tue

Dec 18 6:00 am - 7:00 am

with

David

Westlake




Thu

Dec 20 6:00 am - 7:00 am

with

Kerry

Wilson




Thu

Dec 27 6:00 am - 7:00 am

with

Leah

Levinton




Thu

Jan 03 6:00 am - 7:00 am

with

Leah

Levinton




Tue

Jan 08 6:00 am - 7:00 am

with

Leah

Levinton




Thu

Jan 10 6:00 am - 7:00 am

with

Leah

Levinton




Tue

Jan 15 6:00 am - 7:00 am

with

Leah

Levinton




Thu

Jan 17 6:00 am - 7:00 am

with

Leah

Levinton




Tue

Jan 22 6:00 am - 7:00 am

with

Leah

Levinton




Thu

Jan 24 6:00 am - 7:00 am

with

Leah

Levinton




Tue

Jan 29 6:00 am - 7:00 am

with

Leah

Levinton




Thu

Jan 31 6:00 am - 7:00 am

with

Leah

Levinton




Tue

Feb 05 6:00 am - 7:00 am

with

Leah

Levinton




Thu

Feb 07 6:00 am - 7:00 am

with

Leah

Levinton




Tue

Feb 12 6:00 am - 7:00 am

with

Leah

Levinton




Thu

Feb 14 6:00 am - 7:00 am

with

Leah

Levinton




Tue

Feb 19 6:00 am - 7:00 am

with

Leah

Levinton




Thu

Feb 21 6:00 am - 7:00 am

with

Leah

Levinton