Pop-up Ashtanga
This class is taught by: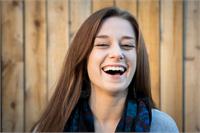 Natalie dove head first into the world of yoga in 2010. She immediately felt a spark of love for the practice, her body felt incredible and her mind felt calm. She studied with many amazing teachers and decided to go deeper and learn what yoga was really all about. In 2012, she took Anchorage Yoga's teacher training. After the training, she began teaching but continued learning. She has since gone to massage therapy school, trained with multiple teachers for Ashiatsu massage, and mentored with an authorized ashtanga teacher. She continues a daily practice and loves to share yoga and massage with others.
(All levels) Ashtanga yoga involves synchronizing the breath with a progressive series of postures—a process producing intense internal heat and a profuse, purifying sweat that detoxifies muscles and organs. This dynamic, physically demanding practice, with its many vinyasas, is great for building core strength and toning the body.