Gloria Garber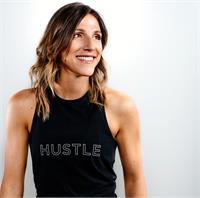 As a born and raised Alaskan, the love of outdoor activities is in my blood. I was exposed to cardio based fitness at a young age with hiking, mountain biking, cross country running and skiing and competitive soccer. Many injuries later, I found yoga and attended the 200-HR Teacher Training at Anchorage Yoga. I took the course to better my understanding of anatomy to pair with my degree in Exercise Science from Boise State (go Broncos!), and NASM personal training certification but took away so much more than that. My entire view of "exercise" changed. In fact, my entire view of life changed.... and I was hooked.
If Anchorage Yoga and cardio had a baby, it would be Anchorage Cycle. When it opened, I knew I wanted to get involved to inspire others through exercise the way the Yoga studio did for me. If you're into welcoming and supportive yoga vibes, plus a workout that feels more like a party on a bike, I encourage you to come check out a class!
Gloria Garber instructs the following:
Our signature ride is a fun, high-intensity and low-impact cardio party! Our expert motivators create challenging, exhilarating rides featuring indoor cycling techniques combined with upper body hand weights. Choreographed to the rhythmic beats of energetic, uplifting music, you'll stay motivated to reach your fitness goals. BEWARE. . .this 45-minute class may change your body and your life.