Erica Hedman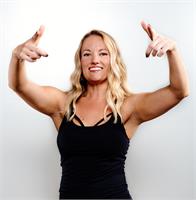 I am addicted to the beat... A rhythm rider to the core, I've been hooked on Anchorage Cycle since they opened their doors in 2015. I first fell in love with spin classes in college in the early 2000s but through the years failed to find instructors with a teaching style and music that truly motivated me. So, I would create my own routines to my own music and spin by myself at the gym. Throughout 2016, I took as many classes as I could at several boutique cycle studios in the Lower 48 to do what I like to call 'cycle research'. While I learned a lot with each new class and studio, I always came back to AC feeling at home and with a clear knowing that it's hands down the best studio in the country. My passion for being a cycle motivator comes from a love of sharing the music that moves my soul and creating a safe, soulful space where transformation can occur: physically, mentally and spiritually. If you let it, Anchorage Cycle will truly change your life, it most certainly did for me.
Erica Hedman instructs the following:
Our signature ride is a fun, high-intensity and low-impact cardio party! Our expert motivators create challenging, exhilarating rides featuring indoor cycling techniques combined with upper body hand weights. Choreographed to the rhythmic beats of energetic, uplifting music, you'll stay motivated to reach your fitness goals. BEWARE. . .this 45-minute class may change your body and your life.