LIVE. LOVE. EXPLORE MOROCCO.
Riot of color. Red City. Wild night sky. Make a wish. Embrace the exotic. Live passionately.

Morocco has long inspired people with its history, culture, and riot of colors. This country's diverse beauty ranges from gorgeous Sahara sunsets and wild night skies to incredible architecture and arts. Everyday life is full of bright colors and patterns, rich smells, city sounds and desert songs making it a playground for the senses. Embrace the exotic with Katey Inman and explore the magic, culture & cuisine of this mystical country in this unforgettable retreat.

Marrakech.

Peacock Pavilions is a handmade, artisanal boutique hotel nestled in an olive grove on the outskirts of Marrakech and will be our home for 7 days and 6 nights. From this place we aspire to provide an inspiring setting for you to explore your adventurous spirit and reconnect with a sense of wonder. Our journey includes:
Daily yoga and meditation practices

Welcome reception with cocktails and canapés

Exploration of the spicy medinas of Marrakech

An evening of cinema with popcorn and hot chocolate under the stars

A day of restoration and adornment with a trip to a traditional Moroccan Hamman, or steam bath, and massage followed by an afternoon of adorning your body with henna by the pool

A trip to Essaouira, the Blue City, located on the Atlantic Coast.

Learn to cook traditional Moroccan food on an organic farm

Most of our meals will be at the Peacock featuring delicious, farm-to-fork vegetarian meals
Prepare to unplug and reconnect with your dreams, heart, and soul on this trip of a lifetime...

TAKE ME TO MOROCCO!

Dates: October 31 - November 7, 2018
Cost: $3,295

Not included: flights, alcohol with meals, gratuity, laundry, and items from the room mini bars
Questions? Please see our Morocco FAQs or email rachel@anchorageyoga.com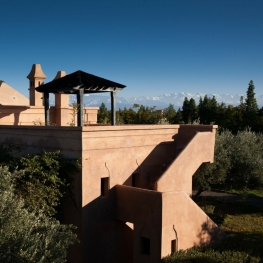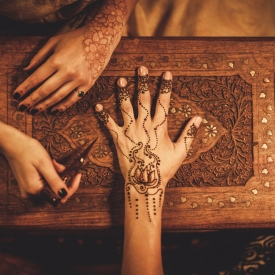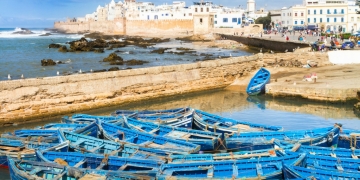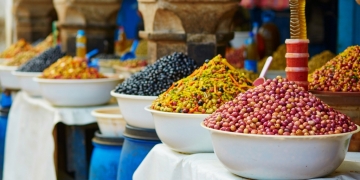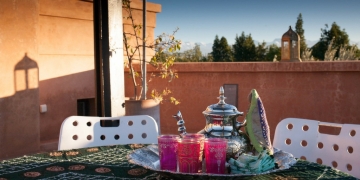 KATEY INMAN.

Katey Inman (E-RYT 500), co-owner and director of Anchorage Yoga, has practiced and studied Yoga for over two decades. While living in Arizona, she trained with Anusara teachers Jordan and Martin Kirk completing her first 200-hour Yoga Alliance® Teacher Training at At One Yoga. Upon completing her training she traveled to Auro Valley Ashram in India to further her studies.

Over the years Katey has studied various schools of yoga and developed a love affair with the Philosophical teachings of Tantra. Most recently she has had the privilege to learn from a true Guru and credits her time with Dharma Mittra as life affirming and profoundly transformational. As a massage therapist Katey weaves her passion for anatomy into each of her classes and has developed her own methodology of teaching that encompasses her love for all things Yoga. Katey encourages her students to challenge themselves from a place of compassion, practice with purpose, and follow to the powers of divine intuition.