What to Wear
We invite you to remove your shoes upon entering the studio to start the process of unwinding and to help us provide a clean space. For classes, you'll feel comfortable wearing a moisture-wicking tee shirt or tank top with form-fitting capris or shorts. Avoid long, loose-fitting pants and 100% cotton.
Nourish and Hydrate
The key to a healthy body is staying hydrated. Drink water before, during, and after your class. For Yoga try not to eat any heavy meals 2 - 3 hours before practicing.
Account & Waiver
While walk-ins are accepted, we highly encourage clients to make an online reservation as classes tend to fill up quickly. Create a client account and agree to the online liability waiver. Clients under 18 must have their parent or guardian sign the waiver in person. You can create an account on the website or download our app.
Arrive
We encourage you to arrive 15-20 minutes prior to the class start time to give yourself some un-rushed time to check-in and get settled. For your first class we provide you with everything you need from the mat to your sweat towel, we've got you covered.
Check-In
To keep any reservations you've made, please be sure to check-in at our front desk at least 5 minutes before class start time.
Late Arrival
We will hold reservations up until 5 minutes before class start time. After this time, if there's a waitlist for a full class, your reservation may be "gifted" to a fellow yogi who's waiting. To maintain a sacred space, avoid disruption and reduce the likelihood of injury, we cannot always accept late arrivals and will not allow entry 5 minutes after a class begins.
Gear
Yoga Mats and Sweat Towels - Yoga mats are $2, and yogi toes sweat towels are $4 to rent (we have you covered your first class). If you tend to sweat during practice, please bring your sweat towel to class as having one will help prevent the floor from getting slippery. Sweat towels are required for all heated classes & our shower towels are not allowed in the studios.
Changing Rooms
For your convenience, we offer immaculate men and women's facilities. Each equipped with showers, towels, and spa-grade amenities. We thought of every detail and provide hair dryers, curling irons and grooming products.
Lockers
Our custom digital lockers have coded keypads to keep your personal items secure during the ride. They are easy to use, and directions outside the lockers.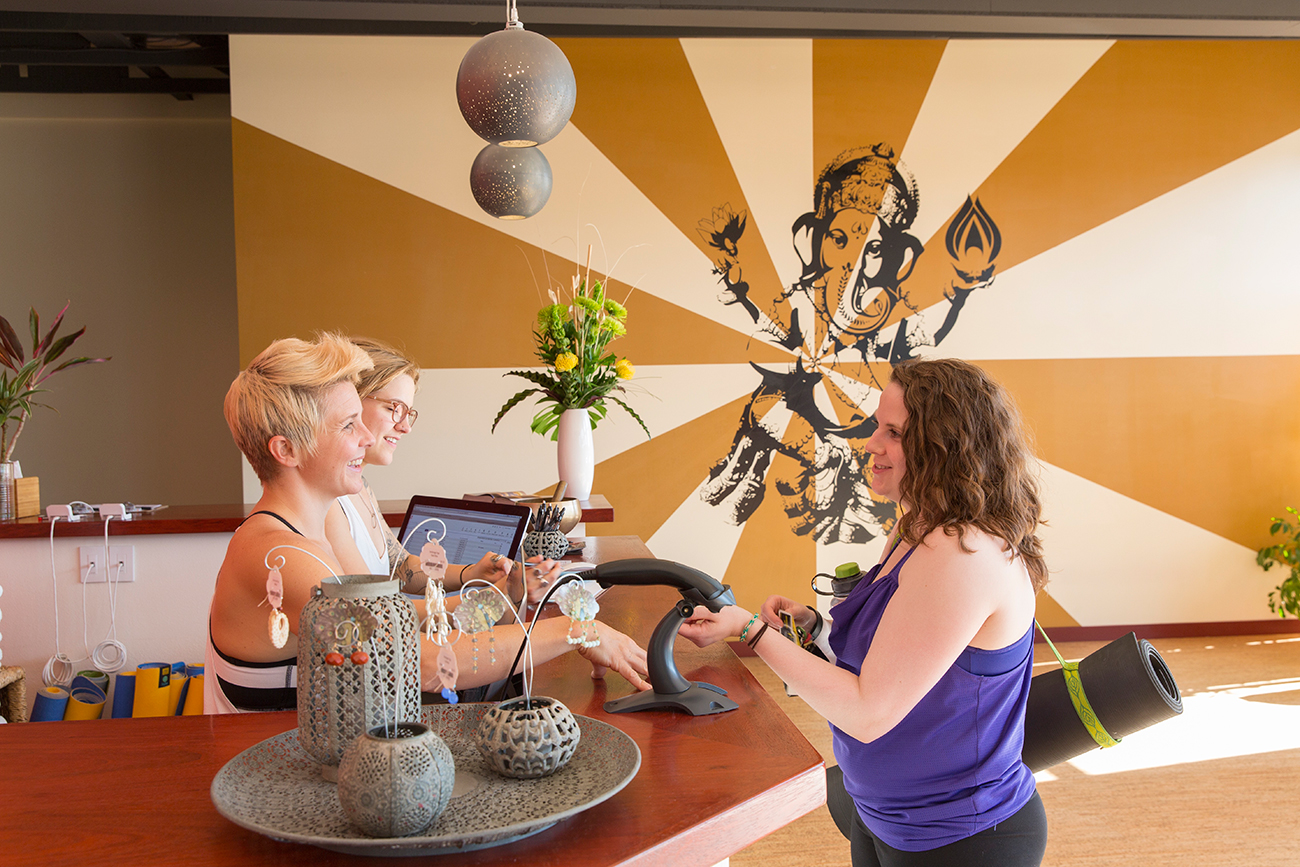 We Love Beginners
We recommend that beginners purchase the
Introductory Membership
which is $108/month with 50% off your first month. The unlimited membership makes it easy for you to try different teachers and styles in a very affordable way. This intro membership also includes the services of our Yoga Advisor, who can help you decide which classes to try first.
* To redeem 50% off your first month for being a beginner, this membership must be purchased in studio.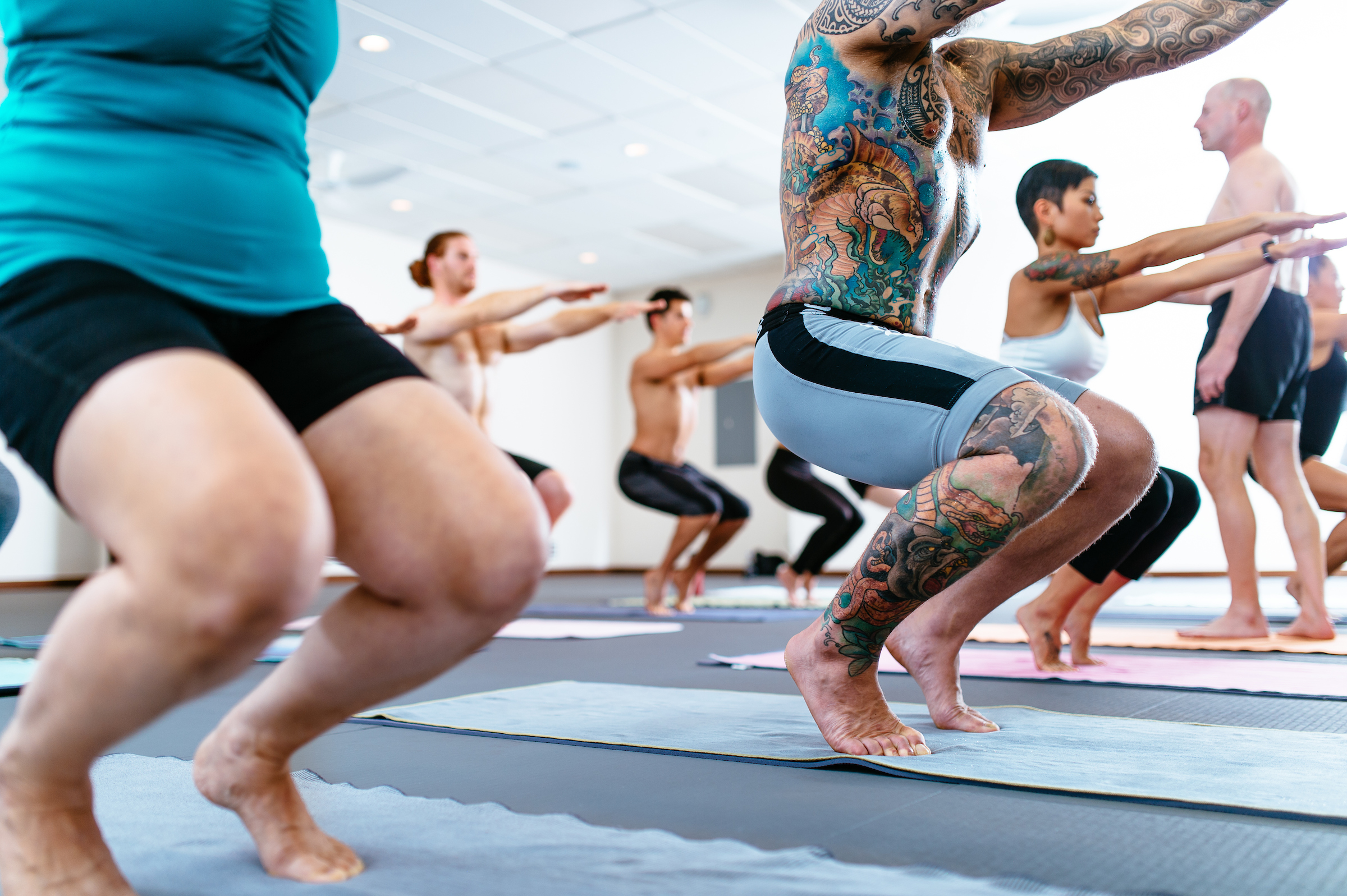 Be Inspired
At AYC, our instructors will INSPIRE you and encourage you to take yourself to the edge, but please listen to your body and work at a pace that is comfortable for you. If you feel any unusual or persistent symptoms, please seek medical attention.